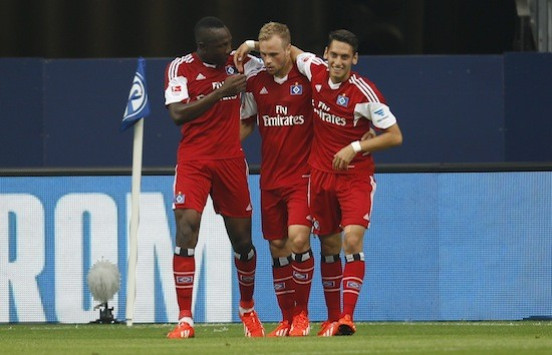 Liverpool target Hakan Calhanoglu's agent has confirmed that Arsenal have made enquiries into the 19 year old's avaliability , but insists at this stage he wants to stay at Hamburg.
The teenager has shown much potential since making the move from lower league side Karlsruher SC to Hamburg in 2012, and after a loan spell at his former club he is starring for the Bundesliga club, having scored four times in 14 appearances for them.
Arsenal and Liverpool are both believed to be interested in his services, and his agent has confirmed that the former have made contact with the starlet though he is hopeful of a stay at Hamburg as he continues to develop his game.
"We know of Arsenal's interest," Bektas Demirtas told the Hamburger Abendblatt. "I think they will make a concrete move in December or January.
"Hakan and Hamburg has been a success story - our wish is that he stays here and continues to evolve."
Calhanoglu has been dubbed by many as the 'new Ozil' because of his style of play and heritage in Turkey and Germany, quickly gaining a repuation as one of the future stars of the Bundesliga.
He would suit Wenger's policy of going for young players and the manager has had a recent preference for German players - although Calhanoglu was born in the country he has chosen to represent Turkey at international level - and he would certainly be a long term prospect for the Gunners who are hoping to break their trophyless spell and return to the top of the Premier League table on a permanent basis.
But Liverpool are also believed to be hopeful of a deal with Calhanoglu, though a lack of Champions League football might encourage him to head to north London rather than Merseyside if he can be tempted into a move away from Hamburg.