Arsenal are reportedly considering a move for Liverpool youngster Raheem Sterling and are prepared to offer England international Theo Walcott as bait. Arsene Wenger recently admitted contract talks with Walcott, 23, had stalled and the Frenchman seems prepared to cut his losses sooner rather than later.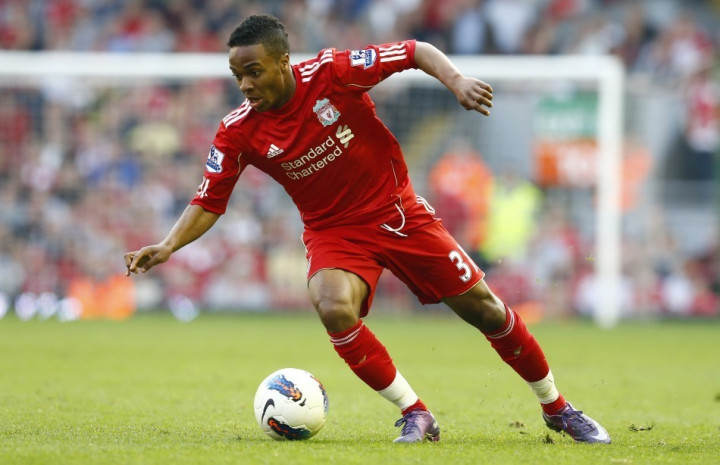 Walcott is in the final year of his contract with the Gunners and talks over a new deal have been going on for some time, without any resolution. It is believed the England man wants a pay package close to £90,000 per week and the promise of a central attacking role. However, Arsenal's best offer is about £10,000 short and Wenger is evasive on Walcott's tactical demands.
Walcott's contract situation at the Emirates has alerted a number of other clubs, including the Gunners' Premier League rivals Chelsea and Liverpool, both of whom have been credited with strong interest. The Metro reported the Blues sent a scout to watch Arsenal's home game against Fulham; Walcott was injured in the 23rd minute but set up two goals for team-mate Olivier Giroud in his short time on the pitch.
Meanwhile, The Sun now reports Wenger is taking a more direct stance in contract negotiations and is actively seeking a replacement for Walcott. The Frenchman will reportedly offer the Anfield club £8m and Walcott for England youngster Raheem Sterling. Incidentally, Sterling too is in the middle of contract talks with Brendan Rodgers' side but he has 18 months left on his deal.
Liverpool's Interest in Walcott
The Reds have been strongly linked with Walcott and the Daily Mail spoke of an £8m January bid. However, while Rodgers would no doubt welcome the England man at Anfield - particularly considering the serious shortage of experienced internationals who can play in a central striking role - publicly the Northern Irishman has always been correct about Walcott's situation.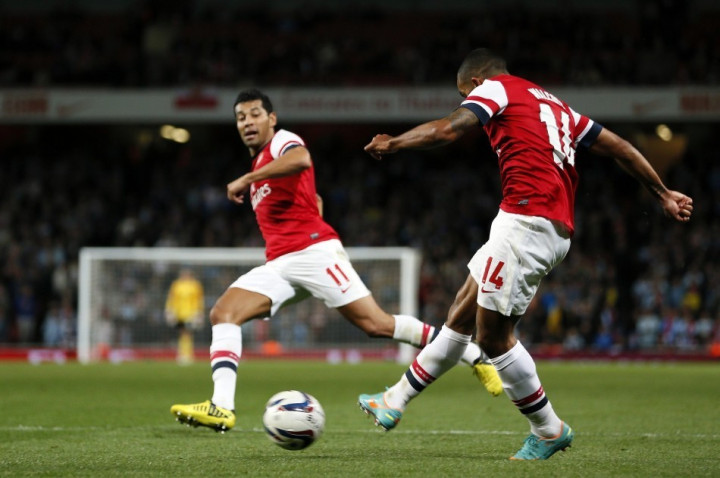 "There is nothing to say (about Walcott). He is an Arsenal player and it is all speculation about many players at the moment," Rodgers said, adding, "We'll have funds and I'm in talks with the owners at the moment, along with our recruitment team."
Sterling's Contract
Sterling, 17, who made his England senior team debut in the midweek friendly against Sweden, has been lavishly praised by his manager and club captain Steven Gerrard. There was a degree of confusion over the Anfield academy product's future, when reports suggested he would demand £50,000 per week to sign a new deal. The player himself responded with a tweet, which has since been deleted, that rubbished the previous claims. However, Rodgers said he believed a new contract would not be a problem.
"I think it will be pretty straightforward. Raheem himself, his representatives and his family, they know he's at the best club he can ever be at for his development in both the short and long term. So that will be resolved. There won't be an issue there," the former Swansea City boss said.