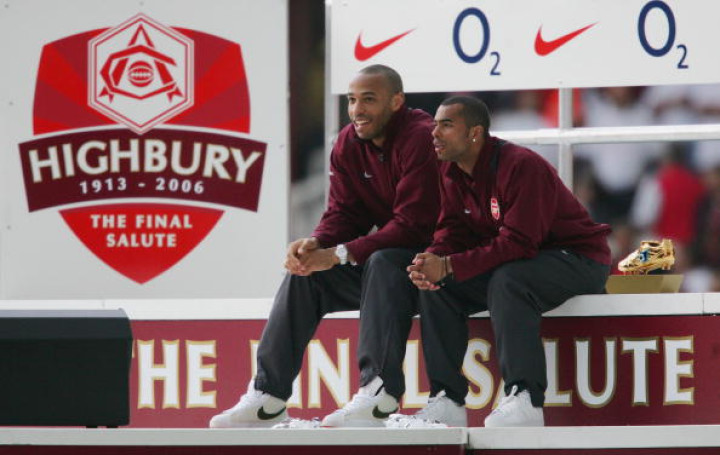 Arsene Wenger has revealed his biggest regret was allowing Ashley Cole to leave Arsenal and join Chelsea.
The left-back was one of the key players for the Gunners before joining their London rivals in the summer of 2006. The 33-year-old forced a move to Stamford Bridge and his departure was a massive blow to Arsenal.
Cole left the Blues earlier this season and joined AS Roma on a free transfer after spending eight successful years at Chelsea, winning the Champions League and the Europa League in the process.
"A regret of my career. He left on a misunderstanding between his agent and the club. A fantastic fighter as well. The rest of his career has shown how big a player he is. It should have been here," Wenger told the Guardian.
Arsenal have seen several of the star players leave the club in the last few years and the list includes Sami Nasri, Gale Clichy, Robin van Persie and Cesc Fabregas.
The Spain international returned to Premier League earlier this summer after joining Chelsea from Barcelona.
The Frenchman also went on to heap praise on Arsenal's legendary striker Thierry Henry and Dennis Bergkamp for their contribution to the north London side's success during their time at the club.
"This guy could do absolutely everything. What symbolises Thierry are those special goals – the goal he scored against Liverpool, or the goal he scored against Real Madrid. He was Usain Bolt with a top football talent," the Arsenal manager said about Henry.
On Bergkamp, Wenger said: "Dennis is the science, the intelligence, the charisma. A strong character, very determined, super professional. I have seen Dennis from the first to the last day of his career focusing on every single pass. Dennis was the intelligent perfectionist."