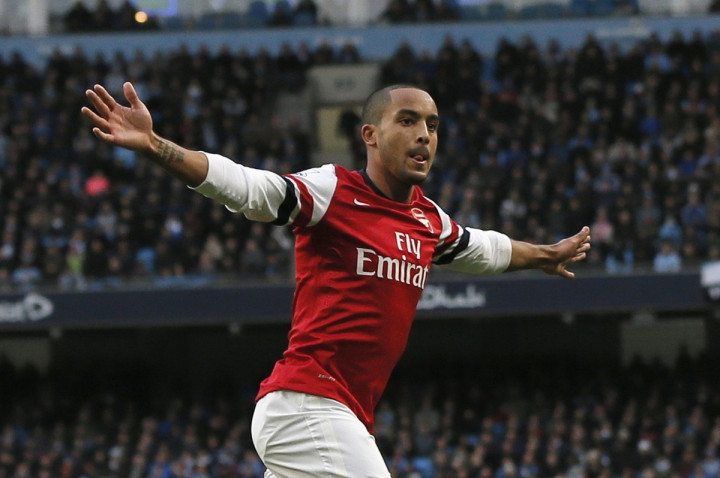 Arsenal forward Theo Walcott made a much anticipated return on Friday in a U21 game against Blackburn Rovers after being out of action for nine months with a cruciate ligament injury.
The England international has not played any football following his injury in the third round FA Cup clash against Tottenham in January. Arsene Wenger will be pleased to see his striker get some much needed time on the pitch.
Apart from Walcott, German winger Serge Gnabry also returned following a knee injury he suffered in April.
According to Arsenal's official site, both the forwards have reportedly come out unscathed from the reserve game, with Walcott playing the first half before being replaced while Gnabry was kept on until the hour mark before being withdrawn.
On the other hand, midfielder Abou Diaby continues his recovery and featured yet again for the reserves. This has become a common sight this season as Wenger eases him back after keeping him on the sidelines for over a year.
Meanwhile, Gnabry has admitted that it was difficult being out for a long time, but maintains that he used the time productively and learnt a lot about his body.
"I've learnt a lot about my body - what exercises are good for me, what exercises are bad for me. When you watch games you sometimes see more than you do when you're on the pitch, so I've learnt from that as well," Gnabry told Arsenal's official site.
"I've been out for more than six months now, and it isn't easy seeing players out there enjoying football when you can't run. You have to use it as a learning curve and try to get into the best shape for when you come back," the German winger added.