Arsene Wenger has ruled out the possibility of Olivier Giroud being allowed to leave Arsenal on loan in the January transfer window, saying the striker remained central to his plans.
The Sunday Mirror reported that Giroud will consider joining another club in London on loan until the end of the season as he fears being left out of France's World Cup squad due to his lack of playing time at the Emirates Stadium.
The 31-year-old is yet to start a league game for the Gunners this season, but he underlined his importance to the club by coming off the bench to score a late goal in the 1-1 draw against Southampton on 10 December.
Speaking after the Saints match, Wenger said it did not make sense for Arsenal to party ways with Giroud and promised him more playing time in the second half of the season.
"He is important - why should we lose an important player? It is up to us [and not Giroud]," Wenger was quoted as saying by Sky Sports.
"He will start more games. I believe as well it's always the same when you have many good players, some of them cannot play.
"The question you get is always why does the guy who is good not play? Because if you take him on you have another guy who is good who will not play, it is as simple as that."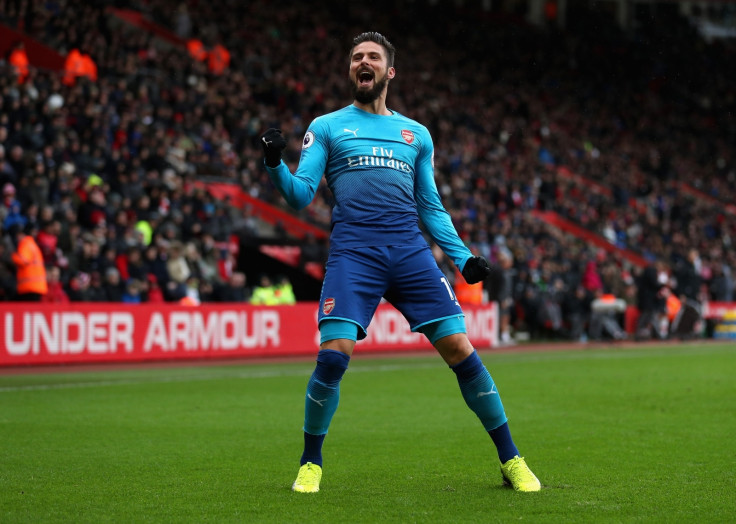 West Ham and Crystal Palace are among the clubs who are reported to be interested in signing Giroud in January, with the Frenchman keen to stay in London as his family is settled in the capital.
"Olivier does not want to disturb and uproot his family," a source close to Giroud told the Mirror.
"Ideally, he wants to stay but he needs football – there are options in London for him."
Last week, France assistant coach Guy Stephan warned Giroud that he could be left out of the World Cup squad if he does not play regularly for his club in the second half of the season.
The 31-year-old came close to joining Everton in a £40m ($54m) deal last summer.