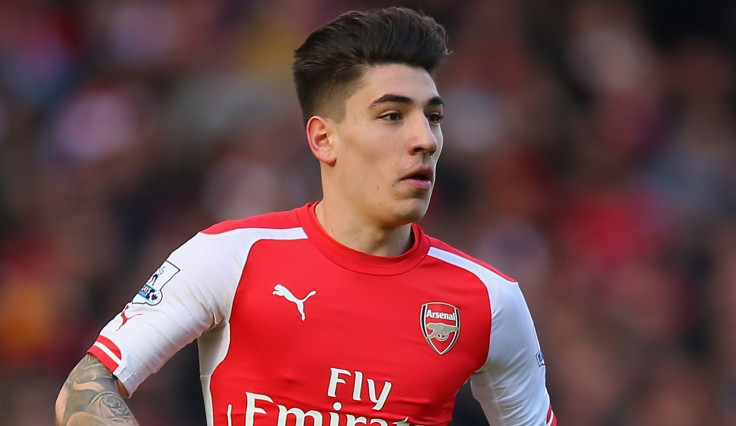 Arsenal defender Hector Bellerin claims the Gunners' 2-0 victory over Manchester City in January was the turning point of their season.
The north London club outplayed City and sealed a convincing victory over the former English champions at the Etihad. Since that fixture, Arsene Wenger has seen his side suffer only one defeat, which came against their local rivals Tottenham Hotspur at White Hart Lane.
In addition to this, Arsenal have settled for a draw only once in this calendar year. They are now third in the Premier League table with 70 points from 34 matches, trailing second place City by three points.
However, the Emirates club still have two games in hand and have a very good chance to overtake City for the second spot. Bellerin played a crucial role in Arsenal's impressive run in this calendar year and the right-back has now set his sights on finishing second this season.
"The turning point was probably the Manchester City game. Playing at Manchester City and winning 2-0 convincingly showed that it wasn't just luck, it was because the team worked hard and we knew what we were doing," Bellerin told Arsenal's official website.
"We realised that we could do good things after that, and since then we've played well every single game as a group with a lot of solidarity in the team. The team went straight up and showed that we're not going to drop.
"After that game the boss told us that we still had a chance to fight for the title. It was a bit late but we never looked away from it. Now it's a bit late and we understand that but we realised how we can do great things together.
"We can finish second place now and to be able to not play the Champions League qualifier is a weight off our shoulders as well. We need to get as many points as we can, starting with Swansea, and try to get the three points," the Spanish defender concluded.
Arsenal will take on Swansea City in the Premier League clash at the Emirates on Monday (11 May), after which they will play their last away game of the season against Manchester United on 17 May.