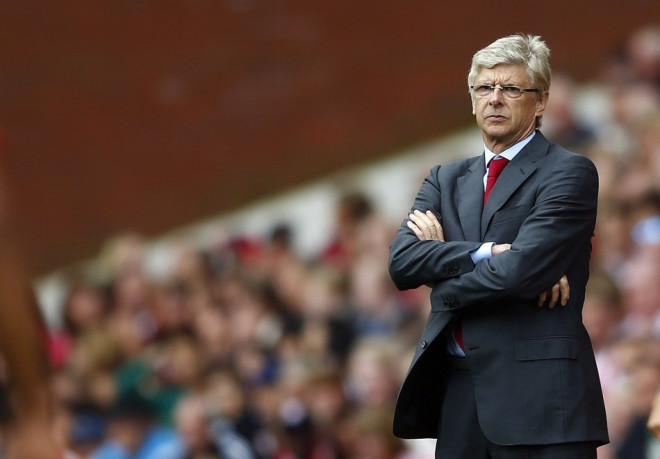 Arsenal and Manchester United are considering a move in signing Fulham youngster Patrick Roberts, according to the Telegraph.
The 17-year-old came up through the ranks of the Cottagers youth system and is believed to one of the best talents in England. He has already made his Premier League debut for the first team during Fulham's 5-0 defeat against Manchester City at the Etihad.
The report claims Roberts has been monitored by the Gunners's scout and are impressed by his techniques. They believe the forward can be as instrumental as Theo Walcott and Alex Oxlade-Chamberlain has been for the north London club.
The same report also claims United scouts have been closely watching Roberts and are interested in acquiring the Englishman's services. The teenager signed his first professional contract at Craven Cottage, which will keep him at the club till 2016.
However, both Arsenal and United are not worried by the fact that Roberts has signed a new deal. The two Premier League giants are set for a summer battle for the services of Fulham youngster.
Meanwhile, Fulham manager Felix Magath has assured Roberts will get more playing time in the first team and has backed him to be become one of the stars to prosper in the Premier League.
"Pat is a very big talent and he will have a great career in front of him, so I think it is good for him to make the experience now in the Premier League, so he will get used to it. He will be a player that we need in the future," Magath said.
Fulham are struggling as they sit in the bottom of the table. The London outfit has 24 points from 32 games and trail 19th place Sunderland by a point, who have two games in hand.
Should Magath's side relegate to the Championship next season, Arsenal and United could take the opportunity of the situation and lure Roberts to make a move away from Craven Cottage in the summer.
However, it is unlikely that Roberts could get into to either Arsenal or United's first team next season, should he switch clubs at the end of the season.