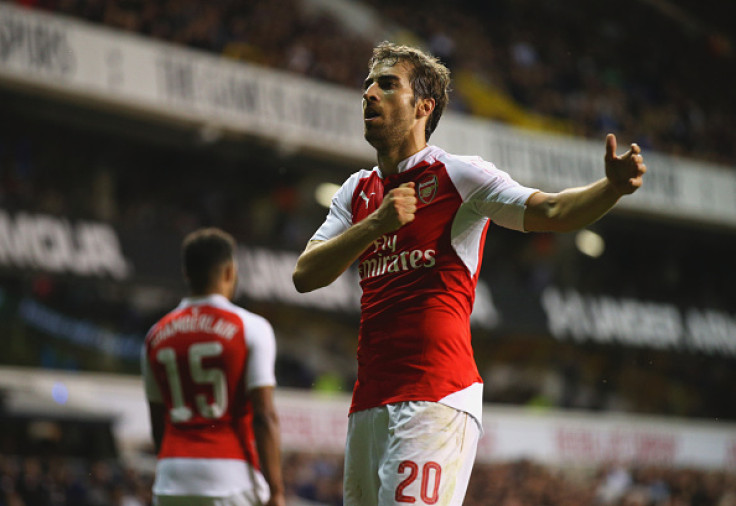 Arsenal midfielder Mathieu Flamini believes that their 2-1 loss to West Bromwich Albion at the Hawthorns is down to one of those days when everything went wrong for the Gunners. The north London club hit the bar, missed a penalty and scored an own goal to give the initiative back to the Baggies while suffering two injuries which can have a major impact in their bid to challenge for the title.
Francis Coquelin went into a challenge where he came out second best, injuring his knee in the process and had to be carried off the pitch. The midfielder was replaced by Mikal Arteta, who played a key role in each of the two goals conceded, giving away the free-kick which led to the equaliser and scoring the own goal, before coming off injured. Flamini replaced the Spaniard in the second half where the Gunners huffed and puffed but failed to score the equaliser.
Mesut Ozil hit the bar after a sweet strike from a lay-off by Alexis Sanchez while Joel Campbell missed an open goal from a brilliant pick-out by Santi Cazorla. The Spaniard then missed a penalty after a foul inside the box on Sanchez, bringing an end to a frustrating day at the office for the north London club.
"The penalty, it can happen and Santi falling... there is nothing you can do," Flamini told Arsenal's official website. "We tried and tried and tried until the last minute but we can't give any excuses - today we lost the three points. It's a shame because we started the game well, we went 1-0 up and then after they scored [twice] before half time it became more difficult for us.
"We tried to push on in the second half, we had some opportunities but of course it is disappointing because we didn't get any points. Sometimes it happens and now it is important to recover and focus on the next game," he added.
The loss and other results around them mean that the Gunners end the week in fourth spot, while relinquishing an opportunity to go top two weeks in a row.