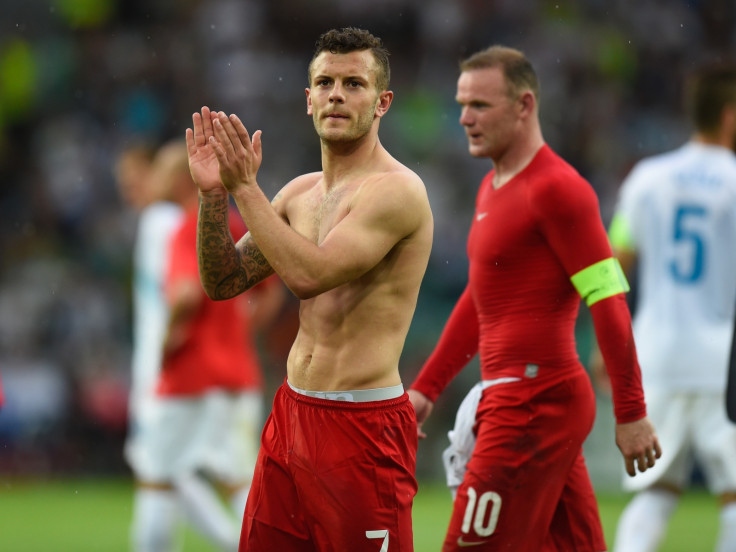 Arsenal and England midfielder Jack Wilshere believes he is better placed to return from long-term injuries after improving his core fitness in recent years.
Wilshere has suffered two major ankle injuries in his relatively short career, the first of which saw him spend 17 months out of the game between 2011 and 2012.
The second came last term as the 23 year old missed five months of the campaign with an ankle problem suffered against Manchester United in November.
However, Wilshere's spell out of the Arsenal team was significantly reduced and upon his return he performed impressively throughout the remainder of the campaign, scoring his first two international goals in England's European Championship win over Slovenia.
And the Arsenal man says an improvement to his core fitness means he is better prepared to recovery from serious injuries, in stark contrast to his physical make-up four years ago.
"The intensity of the Premier League is incredible," Wilshere told Men's Fitness. The levels of fitness you have to reach just to survive in it is absurd.
"When you're out for a few months it's tough to come back. It takes a lot of work in the gym with the physios, the specialists, you're willing to try anything that will help you get fit.
"We get weighed every week. We get regular DEXA [dual energy X-ray absorptiometry] scans to check our muscle mass and body fat levels. There's no hiding place."
"When I first got injured my core strength was terrible," the two-time Arsenal FA Cup winner added. "I was 18, playing three times a week and didn't really do any gym work.
"All of a sudden when you're injured you realise everything revolves around your core. It's crucial for balance and absorbing impact. The first thing my physios got me to work on was my balance. I had to stand on one leg and close my eyes. I couldn't do it."