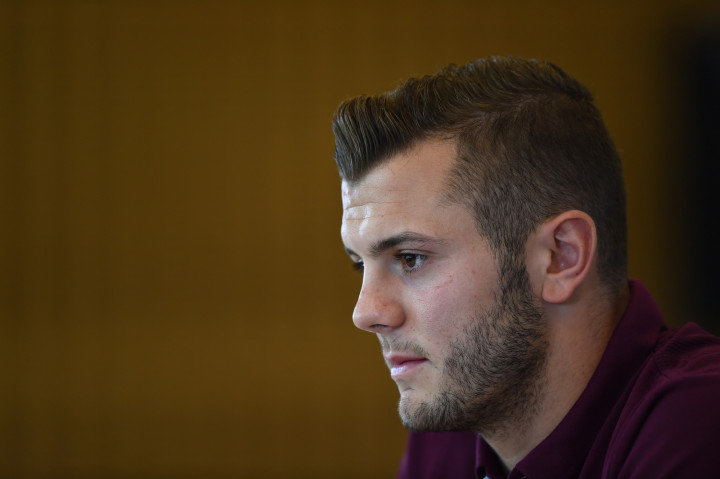 Arsenal and England midfielder Jack Wilshere has hit out at Jamie Redknapp after the former Tottenham Hotspur player's recent scathing criticism of the 22 year old.
Since returning from a string of injury problems Wilshere has failed to rediscover his best form for club or country, with fears growing over his long-term career.
Redknapp has been among the greatest critics of Wilshere, claiming the Arsenal man has "no excuses" for not performing to his full capacity, leading to the former Bolton Wanderers loanee taking aim at the Sky Sports and Daily Mail pundit.
"I listen to the people who I work closely with," Wilshere said. "With all due respect, if anything, I think Redknapp should have a little bit of [empathy]. He was injured more than I was.
"It's easy for someone to go on television and say, 'He should be doing this, he should be doing that,' but if you look back, he was injured just as much as I was - maybe more than I was - and he was never injured at my age as well and it does take a lot of mental strength [to come back].
"So to hear people go on TV and say, 'He's got to be doing this or that' - I don't need that. I listen to people like the boss here, Gary Neville - people who talk a lot of sense and can help me with my game."
The quality of Wilshere's showings have often polarised opinion among pundits, with many observing that the Arsenal graduate is performing below his potential.
The competition for places at Arsenal is likely to swell this season with Calum Chambers and Alexis Sanchez having joined the club while Abou Diaby has returned to training after missing almost the whole of last season.
Paul Scholes and Robbie Savage are among those who have told Wilshere to up his game this season and the England international admits he appreciates the constructive criticism.
"It doesn't hurt me as much," Wilshere added. "It probably disappoints me a little bit more. It's easy to go on TV and say: 'He's got to do this or that,' 'If he's not fit he's not in the starting lineup' and 'He's got to get fitter.' That's the easy way out.
"I heard what Robbie Savage said and that was, if you like, the first ex-player to give me constructive criticism. I respected that. I'll take criticism. I know that's part and parcel of football, but when it's just reckless and aggressive, I don't listen."