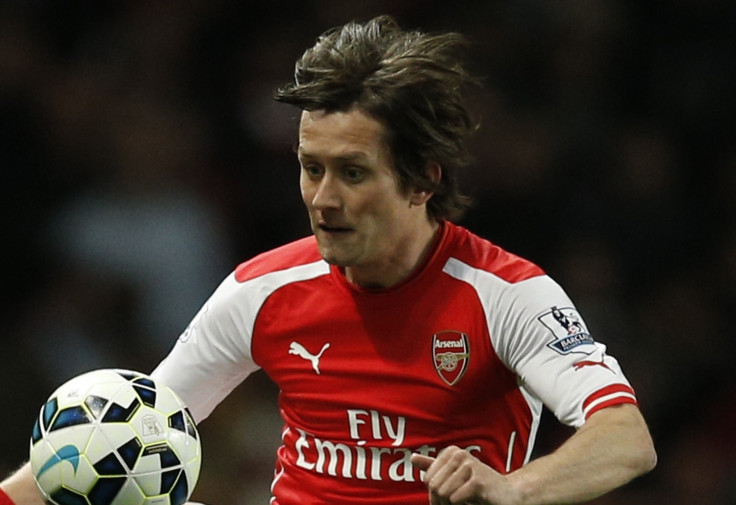 Tomas Rosicky has taken aim at Arsenal manager Arsene Wenger having been marginalised in north London after committing his short-term future to the club.
Wenger confirmed in May that the Gunners had exercised the option of extending Rosicky's contract by a further year but featured in just one of the club's last 10 games of the season and was left out of the squad entirely for the FA Cup final against Aston Villa.
The Czech Republic international has regularly hinted that his future could lie away from Arsenal and the 34-year-old has risked becoming further ostracised by slamming Wenger's selection policy.
"Since the moment Arsene Wenger 'used' the option in my contract, I haven't even been on the bench," he said.
"I am laughing but it´s not funny. It´s frustrating but I am a professional. Even if you lose your place, you must still be prepared because the situation can change. I'll start the summer preparation with Arsenal and that's the whole of my plan for the time being."
Rosicky made eight starts in all competitions for Arsenal and his opportunities next season could be reduced further if Wenger caves to pressure and signs a holding midfielder to provide competition to Francis Coquelin.
In May, prior to confirmation his contract had been extended, Rosicky said his season had been "difficult" while the previous January the player indicated that several Arsenal players were ready to take their leave amid Wenger's inconsistent selection.
"It is purely a coach's decision," he told Denik.cz. "It's not my decline. My health is fine too. Of course I want to play, but there's not much I can do about it. I'm not in this alone, there are other players in a similar boat. When we do get a chance it's harder for us to get into our rhythm."