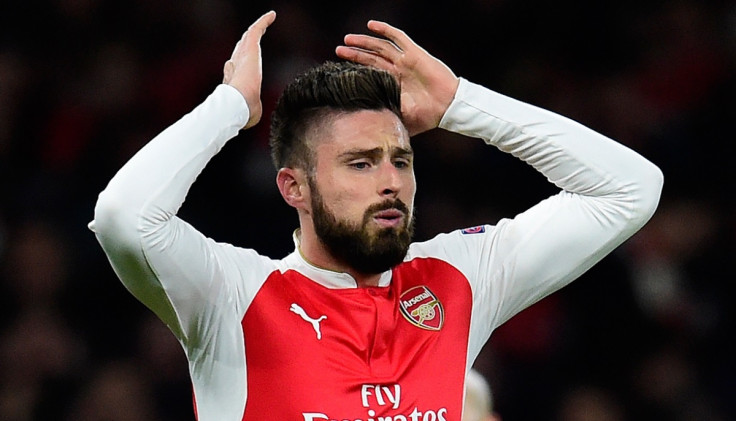 Arsenal manager Arsene Wenger must use the club's huge cash reserves and sign a big name striker during the upcoming summer transfer window, according to ex-defender Lee Dixon. The Gunners are expected to confirm they have cash reserves in excess of £200m ($278m) in their latest financial figures and are being urged to use that money to improve areas of their squad.
Defeat to Barcelona exposed the North Londoners' frailties in attack, with Olivier Giroud and Alex Oxlade-Chamberlain among the guilty parties missing several chances. Defender Per Mertesacker led the criticism of the misfiring front-line, after his back-four were cut to ribbons by Lionel Messi's double.
Giroud is on a particularly poor run having not scored in his last eight games – a stretch dating back to mid-January's 3-3 draw with Liverpool. With Theo Walcott out of form and Danny Welbeck only having recently returned from 10 months out with a knee injury, Arsenal have wafer-thin options upfront, a plight which highlights Wenger's frugality in the transfer market.
The club will confirm their latest set of financial results up to November 2015 in the coming days, which is expected to reveal that cash reserves have risen above the £200m mark, after confirming funds stood at £193.1m earlier in the season. With such resources accessible – though not all available – for transfer activity Dixon says Arsenal are now under pressure to bolster their forward line.
"The fans will be [asking questions]," he told ITV Sport. "The observation is from the team that played [against Barcelona] are his options up front. Certainly you need a new centre-half. But the options up front are Giroud; Walcott is out of form so he's on the bench. Danny Welbeck is coming back which is a big plus because I think he gives you another option.
"But I still think [Arsenal need] a big, big centre-forward; a big name centre-forward who is going to guarantee you 25-20 goals. I know they are few and far between but to go out and spend big like that I think that is Arsene Wenger's next buy. It is easier said than done."