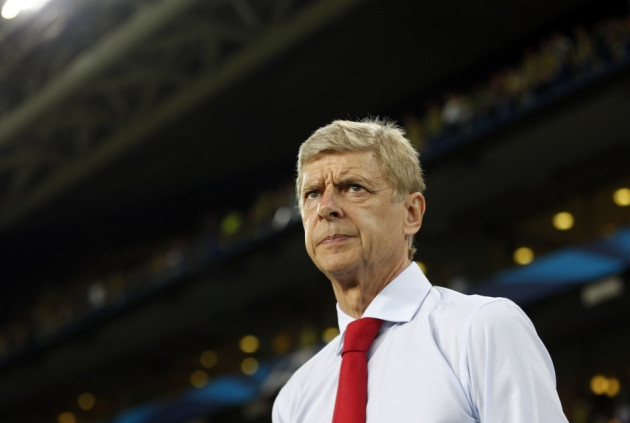 Arsene Wenger has believes that Arsenal's brilliant start to the season is a consequence of an increase in confidence.
The Gunners, who ended on a high note last season, have carried their dominance and are currently top of the league with 15 points, eight points ahead of Manchester United. The north London club, who were pitted against the like of Borussia Dortmund and Napoli in the group of death in the Champions League have also made a promising start among the in-form teams in Europe and are currently top of their group, having beaten Marseille and Napoli in their first two games.
Arsenal have scored in the opening minutes in four of their six Premier League games, a change from their performance last season when they got the job done in the second half. The Gunners exhibited their confidence against Napoli where they finished the game in the opening 15 minutes with two well taken goals and ambled through the rest of the game while being solid defensively.
"We started at such a good pace because we had a remembrance of the Emirates Cup where they [Napoli] started very strong. We knew on our side that it was vital for us to come out of the blocks in a very sharp way and it was successful. Of course you cannot plan that you score early goals but it worked well," he told www.arsenal.com.
"It's completely different. That shows you how unpredictable the situations are but maybe it's linked with the confidence. When the team has confidence they go into the game with a positive feeling and a positive attitude. The more you build that confidence up with the results, the more you go into the next game thinking let's just do it to win the game," he added on Arsenal's change in attitude in the first half.
The Gunners will take on West Bromwich Albion in the Premier League on Sunday as they look to extend their lead at the top of the table. Arsenal have already had the better of the Baggies in the Capital One Cup where they beat them on penalties.