Benitez: Wenger Best in the Premier League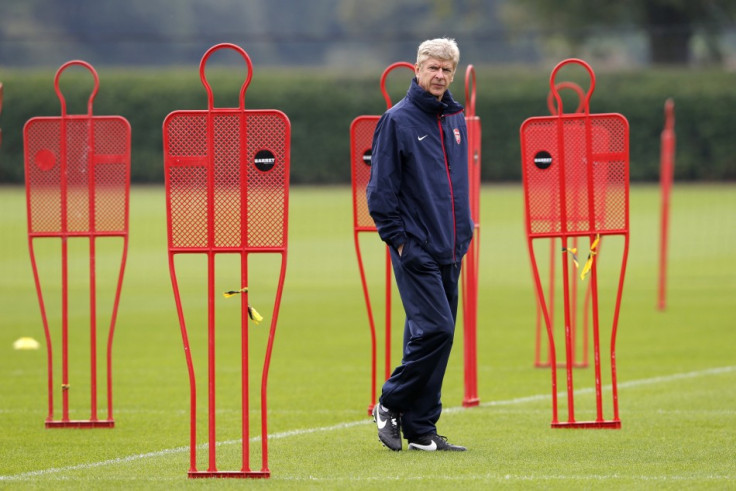 Rafael Benitez has hailed Arsene Wenger as the best manager in the Premier League.
Wenger's Arsenal are currently at the top of the league table, after bouncing back in grand style from a shock 3-1 defeat to Aston Villa at home in the season opener. The Gunners have now won all of their last nine matches and also their last 12 away games; a new club record.
The north London outfit host Benitez's Napoli at the Emirates in the Champions League on Tuesday and the former Liverpool boss insists he is not surprised by the resurgence of both Arsenal and Wenger.
"I am expecting a strong team because I think Arsene Wenger is the best coach in the Premier League. They have signed good players, at this point everything going well for them. Arsenal have great manager and a good team," Benitez pointed out.
"Wenger is a great manager, a great person, someone who knows the league here in England. He has experience in Europe, Arsenal is always top four and he is doing great job. Hopefully he can win [the Champions League], but another year, not this one," the Spaniard added.
Meanwhile, Benitez is also confident Napoli can challenge for both Serie A and Champions League titles this season.
The Italians are currently second in their domestic competition and also beat Bundesliga giants Borussia Dortmund in their opening match in Europe. They remain unbeaten this season and Benitez claims he is comfortable in his new surroundings.
"It is a nice place, nice fans with a lot of passion and commitment, very similar to Liverpool. The players work very hard, so there is a lot of positives now. You have to adapt and you have to enjoy it when you have an opportunity to manage at a team like Napoli in the Champions League and challenging for the Serie A title. It is a great experience and hopefully it will be good until the end," the manager stressed.
© Copyright IBTimes 2023. All rights reserved.