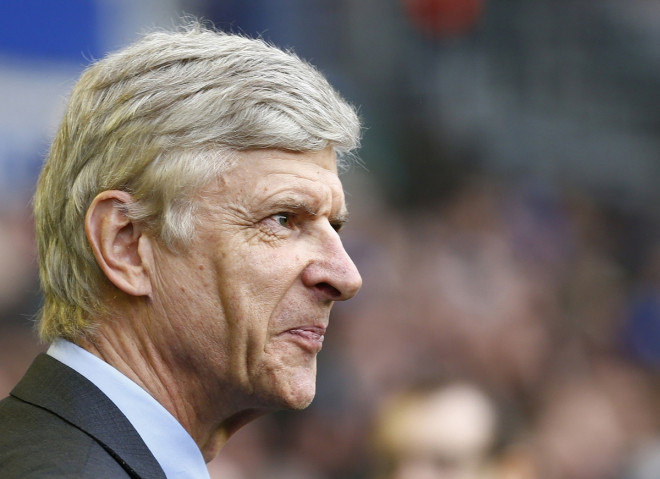 Arsenal's head of youth development Liam Brady says the club must signing three new players in the summer transfer window including a partner for striker Olivier Giroud.
Giroud has been overworked at the fulcrum of the Gunners attack and lack of alterative options is perceived as central to the club's failure to sustain their Premier League title bid.
But Brady, who will leave Arsenal at the end of the season after overseeing the club's academy, says support for Giroud as well as two other additions is required for Arsene Wenger's side to progress once again.
"Olivier Giroud has done a marvellous job up there on his own this season and we lost Theo Walcott for a lot of the season, who was chipping in with a lot of goals, but I do think Olivier Giroud could do with a partner or somebody to give him a rest every now and again," Brady told talkSPORT. "You need two or three top class strikers if you're going to win the title.
"A defensive midfield player and a central defender [are also needed]. So there will be maybe three players on the shopping list and I think the club have put themselves in a position to do business this season.
"If we can win the FA Cup and qualify for the Champions League there is a real platform to build on."
Despite being significantly more competitive this term after a summer in which Arsenal broke their transfer record to sign Mesut Ozil from Real Madrid, Wenger is expected to oversee a quiet summer in north London.
"It will be busy, but the main thing for us will be to keep the stability because we feel we are close (to the title), we want to add something that makes us even stronger, but number-wise it will not be massive," the Arsenal boss said.
"At the moment I have people around me who start to look. From my experience the World Cup years have always been very quiet until the end of the World Cup, with no players reachable.
"Everybody is focused in the country on their national team and there is not a lot happening, people are away so I believe this year again you will have to wait until July 15 to start going."