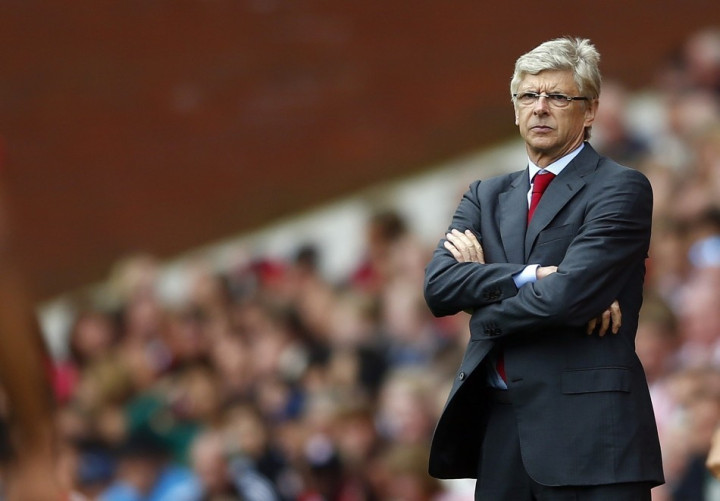 Arsenal are hoping manager Arsene Wenger consents to signing a new contract with the club. The Gunners' chief executive, Ivan Gazidis, described Wenger as an important asset to the club.
"It's not a sense of sentimentalism, not a reward for services, it's a belief that we have an incredible manager who loves this club and is the best man to lead us forward," the Telegraph quoted Gazidis as saying, and adding, "We're really confident about the direction that the club is heading. I feel he can keep going for a long time."
The Frenchman's contract runs till the end of next season. However, 2014 is set to be an important year, financially, with new sponsorship deals and, of course, the Financial Fair Play (FFP) regulations, all coming into force, and the club chiefs are keen to ensure the long-term history of their partnership is to continue.
On the fact the club has not won a trophy since 2004, Gazidis responded by saying he was confident the club would do well this season and a trophy was not far away.
"We're not dominated by fear. Arsene never succumbs. We try to do more than win, we try to win with style. I know we haven't won trophies in recent years. There's no one here that doesn't feel the pain of not being able to do that. We're very optimistic about this season. We're absolutely trying to win silverware and we're trying desperately hard to do it this year," he explained.
The lack of trophies aside, the outflow of proven top-class professionals and the absence of equally experienced and proven players is a criticism often levelled against Wenger and the club. In the last two years alone, Wenger has lost Cesc Fabregas, Samir Nasri, Robin van Persie and Alex Song, apart from others. However, Gazidis stressed the club was satisfied in the way their manager handled the transfers of these players.
"We can get into extensive debate about individual decisions - and like all clubs we are not perfect - but the ultimate arbiter of whether you are spending your money efficiently is where did you finish in the Premier League versus your overall spending. When you look at what Arsene has done, within the overall constraints, he has outperformed our spending every single year he has been manager. It is extraordinary," he concluded.
Wenger joined the Gunners in September 1996, from Japanese club Nagoya Grampus. The present trophy drought masks a deluge of league and cup wins in the early 2000s - three Premier League wins (1997, 2001, 2003), four FA Cups (1997, 2001, 2002, 2004) and four Community Shields (1998, 1999, 2002, 2004).