Arsene Wenger remains confident Gervinho is capable of becoming an important part of the Arsenal attack, if the club's supporters offer him the right amount of support.
The Ivorian, who joined the Gunners from Lille in 2011 for around £11m, has so far failed to establish himself in the Premier League and has come under heavy criticism from pundits and fans for unimpressive performances this season, topped by a costly miss at Bradford City in the League Cup quarter final in December.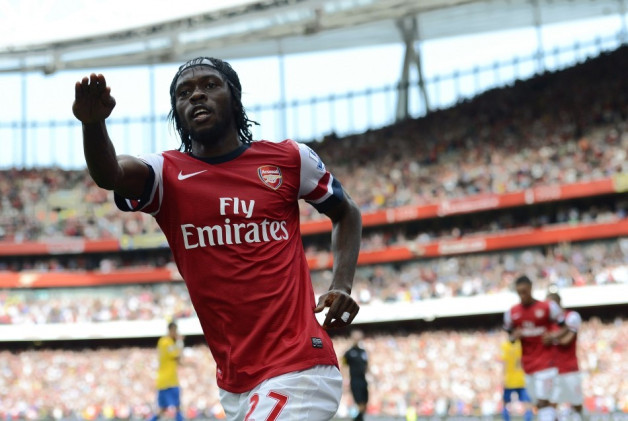 Gervinho scored his first Arsenal goal since October at the weekend, after coming on as a substitute against Swansea City to seal a vital 2-0 victory at the Liberty Stadium. Wenger admitted the 25-year-old's form was affected by pressure and lack of confidence but insists the winger is very much capable of achieving a successful finish to the season.
"I know that Gervinho was under a lot of negative pressure because he missed chances and as well because I know how big that win was for us. He had the Africa Nations Cup and came back a little bit jaded but now I'm sure until the end of the season he will be a big force for us," Wenger stressed.
"He is sensitive, he needs the support. He wants to do well, he loves football, when he doesn't score of course he is down. He gives us something different. He can dribble, he can provoke. Recently I felt he lacked confidence because when he got in front of goal you could see that it was not spontaneous. I hope that goal will give him a lot of confidence," the Frenchman added.
With the win against Swansea, Arsenal closed the gap on fourth-placed Tottenham Hotspur to four points, with a game in hand, as the top four race heats up once agian.