Spanish champions Real Madrid have been linked with a summer approach for Arsene Wenger, amid increasing speculation over present coach Jose Mourinho's future. The Sunday People reports Madrid president Florentino Perez is looking to capitalise on problems at the Emirates and will match the Frenchman's £7m a year salary.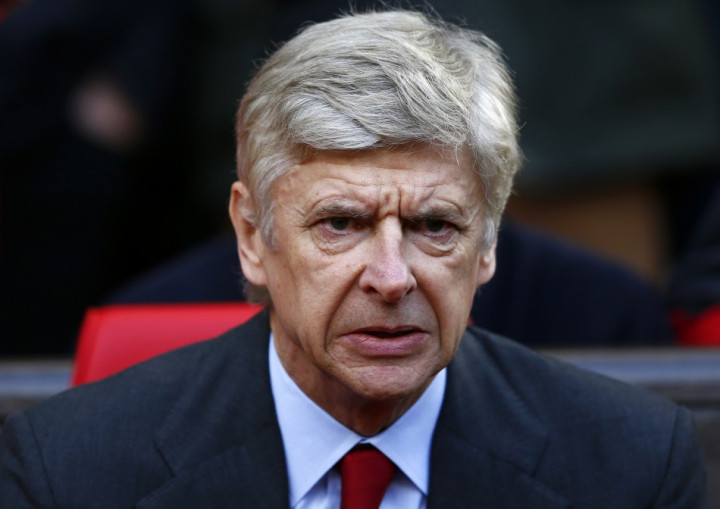 The Santiago Bernabeu club dominated La Liga last season under the ex-Chelsea and Inter Milan boss but this campaign has been rife with controversy, poor performances and allegations of deteriorating and hostile relationships between Mourinho and club captains Iker Casillas and Sergio Ramos. And then, of course, there was the Cristiano Ronaldo incident.
Spanish newspaper Marca, normally a staunch ally of the capital club, has upset Perez and Madrid officials by publishing reports alleging that Casillas and Ramos had given Perez an ultimatum - either fire Mourinho or risk losing a large number of first-team players who were unwilling to work with the Portuguese.
Perez responded by criticising Marca and supporting Mourinho, while both Casillas and Ramos have made statements on the club's website, declaring their commitment to the club and Mourinho.
Wenger, meanwhile, has had no less a traumatic season at the Emirates. The sales of last season's top goal scorer, Robin van Persie, and key midfielder Alex Song were very poorly received. Added to sales of more key players in 2011 - Cesc Fabregas, for example - the long-serving 63-year-old Gunners' boss started the 2012/13 campaign under immense pressure.
An inconsistent season, poor performances and results and a continuing unwillingness to spend big in the transfer window have all contributed to speculation that this may be Wenger's last season at the Emirates. Which could be why Perez is planning, for the third time, to bid for his services.
But Madrid may not be the only club interested in Wenger. French giants Paris St Germain (PSG) are also believed to be watching, and although Wenger has denied any report of a move to the Parc des Princes, like the Spanish champions, PSG will have no problem in matching the £7m salary and, additionally, will be able to offer the comforts of home and perhaps a greater degree of control at the club, something Perez and Madrid may be unwilling to do, after the Mourinho experiment.