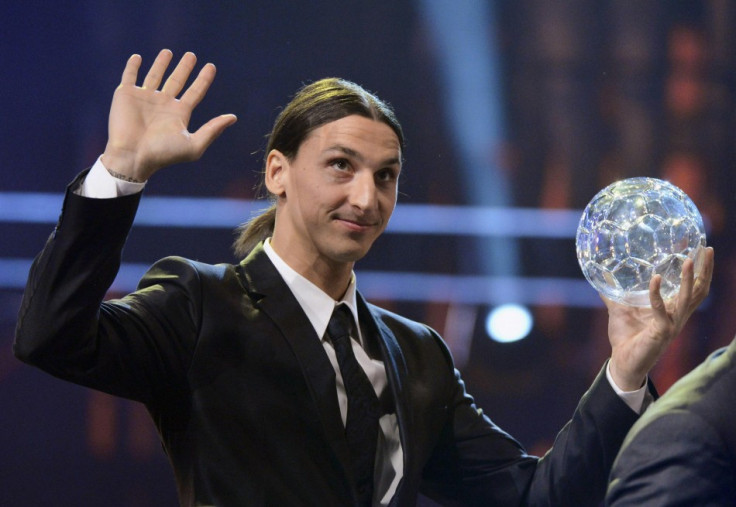 Zlatan Ibrahimovic has revealed how close he came to becoming an Arsenal player at the start of his career, but rejected a move to the north London club as the Gunners' manager Arsene Wenger disappointed the Swede. Ibrahimovic, was playing for Swedish side Malmo FF with the two clubs close to an agreement to sign the striker, which eventually fell through.
The Swedish international was happy to meet Wenger who reportedly gave him the number 9 jersey, but the striker wanted the Frenchman to show further interest to persuade him to sign for Arsenal.
However, Wenger, instead of convincing the striker, wanted him to have a trial at the club before he could sign him. The 31-year-old has now admitted he was not happy regarding the trial which resulted in him rejecting a move to join Arsenal.
"Arsene gave me the No 9 shirt with Ibrahimovic on it and I was so pleased. So then I waited for him to convince me that I should join. But he didn't even try. He never actually made me a serious offer, it was more, 'I want to see how good you are. Have a trial.' I couldn't believe it," Ibrahimovic explained.
Wenger Wanted to Sign Ibrahimovic
Meanwhile, the Gunners manager was made aware of the Swede's displeasure as Ibrahimovic ended up signing for the Dutch side, Ajax, after rejecting a move to the north London club. Wenger claimed he wanted the free-scoring Swede to join Arsenal.
"He came here to visit the training ground. He didn't want to make a trial because he was 16-years-old at the time. He went home and we concluded to watch him again. I wanted to see him in training but it didn't stop him from making a great career. In the end, he chose to go to Ajax Amsterdam. That happens. He's not the only one in that case," Wenger said.
"The confidence he shows if a performance isn't there you can say you don't agree with it, but when a performance is there, you think his confidence is justified. Through his career, he has justified why he believes in his own talent," the Frenchman added.