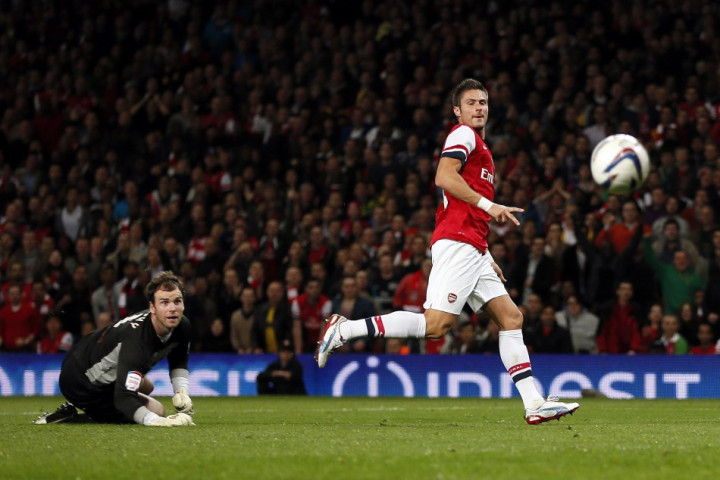 Arsenal striker Olivier Giroud has kept fans waiting for his first goal for the Gunners but that wait finally ended when he found the back of the net in a third round Capital One Cup tie against Coventry City. Yes... it was an unglamorous competition and even more unglamorous opponent... but the importance of that strike was immense.
The 25 year old joined the Emirates earlier this summer and there were high expectations from the forward who top-scored in the French league and led his side, the previously unknown Montpellier, to a first ever league title and a debut appearance in the elite Champions League.
However, it wasn't quite a fairy tale start in the Premier League, with the forward struggling to finish team moves. And his problems threatened to spiral once fellow new signings Lukas Podolski and Santi Cazorla adapted faster and began delivering goals and results. You felt the Frenchman had to step up to the plate or risk being forced down the same path as another striker signing from the French league - a certain Marouane Chamakh.
However, his work rate and movement off the ball was not in question and, importantly, he continued to enjoy the trust of his team mates and manager... a crucial fact. He was also supported by former Gunner and compatriot Robert Pires, who insisted Giroud only needed time; he would turn out to be right.
The striker scored just before half time against Coventry, after a lovely through ball from Francis Coquelin. And it was only after the game that Giroud admitted the pressure to score had been immense.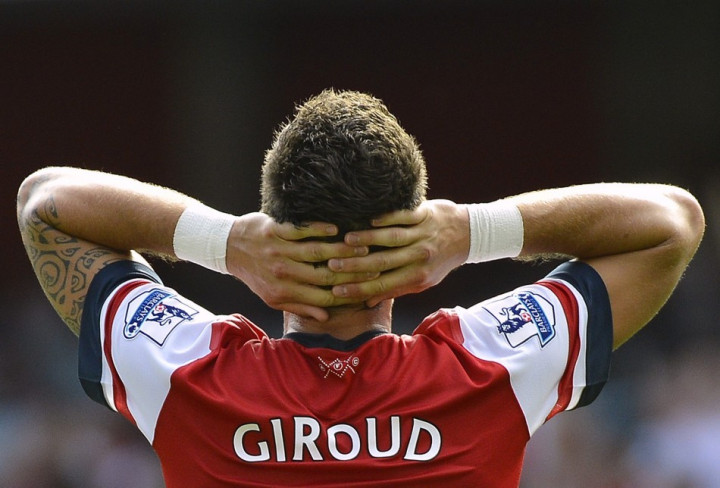 "This goal has taken the pressure off me. It's done, I have my first goal. But it has to be the start of a beautiful adventure. Even unconsciously I was thinking about this first goal," he confessed to Arsenal.com, adding, "I tried not to think about it but my family, friends and a lot of people were talking to me about it. I have an assist already this season but it's not like a goal. For a striker, it's important for the confidence."
That insistence on confidence was the same thing Arsene Wenger touched on, after Giroud failed to impress at Anfield and was forced to watch Podolski and Cazorla score their first goals in the same game.
"I am confident about him," Arsenal's long-serving manager explained after the game, adding, "Giroud is in an adaptation period. He has shown he is ready for a fight and I am sure he will adapt to the intensity of an English striker."
It would appear that Wenger's faith could well be rewarded now. However, much will depend on how results go, for Giroud, in the next games. The Frenchman is almost certain to start against Chelsea on 29 September, if only to allow him to build on the confidence from that first goal. But all of that good feeling could disappear if he does not find the back of the net against Roberto Di Matteo's side. He certainly has the right attitude though.
"I want to play week in, week out, find my rhythm and keep scoring. I am convinced that with some perseverance, it will come. The Coventry result was the perfect win before Chelsea, a very important game. It brings a lot of confidence for me but also for the team," he explained to the club's Web site.