Wenger: Henry Teaching Youngster about Striker Role
Arsene Wenger has revealed England international Theo Walcott is taking tips from Arsenal legend Thierry Henry on how to play as a centre forward. Walcott has featured as the target man for the Gunners in the club's last two matches.
Wenger converted a young Henry from a winger to a striker, after he joined the north London club from Juventus in 1999. And now Walcott is following in the footsteps of the New York Red Bulls striker, who is currently training with Arsenal; the Major League Soccer (MLS) season in the US has finished.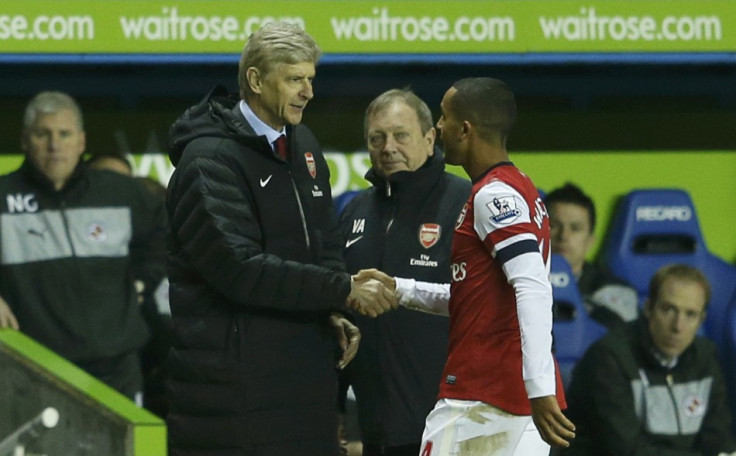 "Yes, [Henry] gives him advice. It's always important. Theo is a very intelligent boy. He understands very quickly when you tell him something and that's why I think he can do very well in this position," Wenger told the club's website.
"He has played two games [through the middle] and you have to be open-minded in our job and give people a chance. If they take it, it's good. If [not], he will still be a fantastic winger so it puts some more assets in his game. He will learn something in his position and I am confident he will do well in that position," the manager added.
The French tactician also pointed out this is the ideal time for Walcott to ply his trade in the striker's role and added the former Southampton youngster could now be deployed either as a winger or a centre forward.
"He is now 23. I decided to play Henry at 23 through the middle because you have to learn a lot before. The fact that you play in other positions as well helps your technique. On the wing you need a shorter technique against the line. Once you [then] play in the middle you can go on both sides. From [the ages of] 19 to 23, Theo has learnt a lot. Now we will sometimes play him on the flanks and sometimes through the middle. I like what I have seen through the middle," the manager said.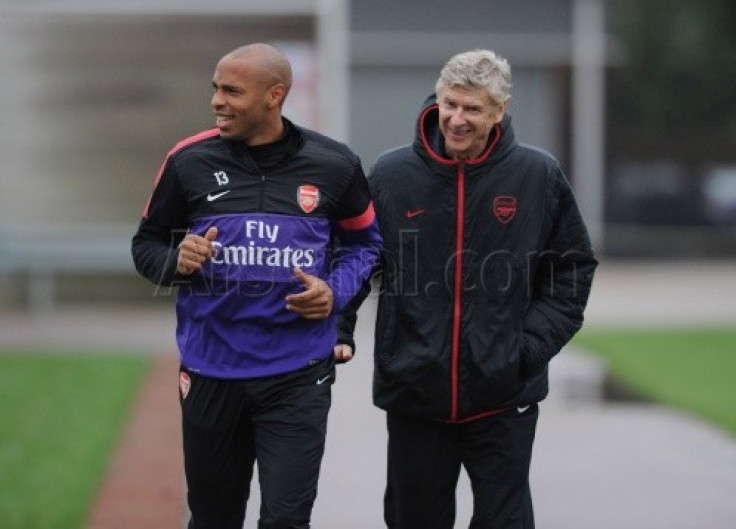 Wenger also stressed he has not ruled out making a short-term loan move for Henry in January. The 35-year-old joined Arsenal on a temporary switch this time last season and is believed to be keen on repeating the association this year.
"I have not completely (ruled out a second loan spell) but I haven't spoken about it with him at all," the Frenchman told the Telegraph.
"We have a close relationship. I think he has had a second spell at the club that was very successful. You have to be cautious that it's not one time too many," Wenger added.
Earlier reports suggested Wenger had dismissed the idea of signing the Gunners' legend.
© Copyright IBTimes 2023. All rights reserved.