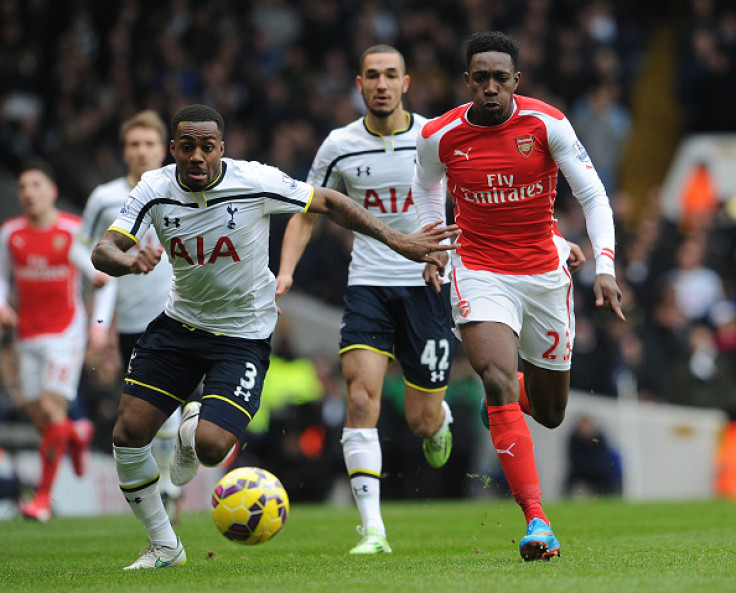 Danny Welbeck insists that recent experiences in the round of 16 tie for Arsenal won't prove to be a dampener in their quest to progress into the quarter finals of the Champions League for the first time in over four years.
The Gunners fell to Barcelona, AC Milan and twice against Bayern Munich in the ensuing years and the whole team is desperate to make sure that a similar result does not befall them this time around.
The Gunners face Monaco at the Emirates for the first leg, in what will be a homecoming of sorts for Arsene Wenger, having previously managed the Ligue One side before finally ending up in north London.
On paper, it is the easiest among the fixtures that the Gunners could have hoped for in the draw, but Welbeck is insistent that any profligacy in carrying out their plans on the pitch will be punished beyond doubt.
Arsenal are faced with a busy schedule of fixtures in the upcoming month, especially with Premier League and FA Cup action set to clog their timeline.
A positive result will alleviate the pressure on the north London club and allow them to play freely in the league, where they are challenging for a top four spot to secure qualification into Europe's most prestigious club competition next season.
"It is not something that comes into discussion. You can't be looking into the past too much about what you could have done, it is about making things right and learning from that experience and taking it into the next game," Welbeck told Arsenal's website.
"We know that it's going to be a tough tie for us, it's going to be played over two legs so we're not just going to be focused on this one. But obviously getting the right result will set us up nicely for the next tie.
"It starts from game one. You know every single game means a lot and you have to try to get the best out of each match and get the win on the day. We have prepared well, we have analysed their team and we are looking forward to it.
"Once everyone's on the pitch we're going to give 100% and give the best for the team. That's the most important thing - once you're on the pitch you need to do your job properly. Whoever comes in will obviously do the same."