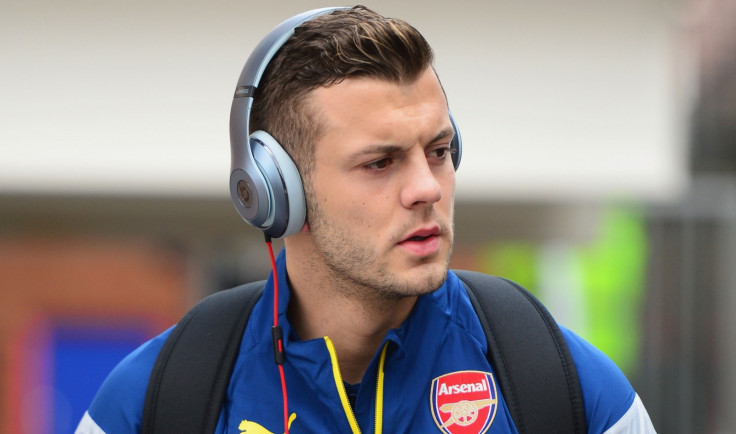 Arsenal manager Arsene Wenger has rejected reports linking Jack Wilshere with a £30m move to Manchester City by claiming the club are no longer in a position where they need to sell their best players.
Wilshere has endured another season dogged by injury after being out since December 2014 after two bouts of ankle surgery, with the Gunners' success without him seeing the England international linked with a switch to the Etihad Stadium.
Previous seasons have seen Arsenal part with the likes of Cesc Fabregas and Robin van Persie to assist in balancing the books following their move to The Emirates Stadium, which contributed to a nine-year wait without a major trophy before last season's FA Cup win.
But Wenger claims those days of high profile departures are over and that Wilshere will remain in North London amid Arsenal's stronger financial footing.
"You can imagine my answer and send it to Sky Sports News," said Wenger. "We are not in a position anymore where we have to sell our best players. Everybody can have a really big impact over the rest of the season, Jack included. That depends on the game, the fitness, the availability and the need of the team. Everybody is exactly the same."
After four months out following an ankle injury, Wilshere is one of five players back in contention to play for Arsenal at relegation threatened Burnley.
Mikel Arteta, Abou Diaby and Mathieu Debuchy, who have all had outings for Arsenal's Under-21 team in recent weeks, are all fit again while Wojciech Szczesny – who sat out the win over Liverpool – is available.
Seven straight league victories sees Arsenal just seven points behind leaders Chelsea and any faint hopes the club have of winning the title relies on them continuing their winning run ahead of the league clash with Jose Mourinho's men on 26 April.
"Chelsea have a difficult schedule but so do we," Wenger added. "All we can do is master our schedule. What we want is to go as high as we can until the end of the season. Give our best.
"We are in an important moment of the Premier League season. It's a period you show your quality by focusing on the next game. We had a difficult start, contrary to last season where we had a good start. We had many players out for four, five months after the World Cup. Since we have found our cohesion and we feel we have moved forward."