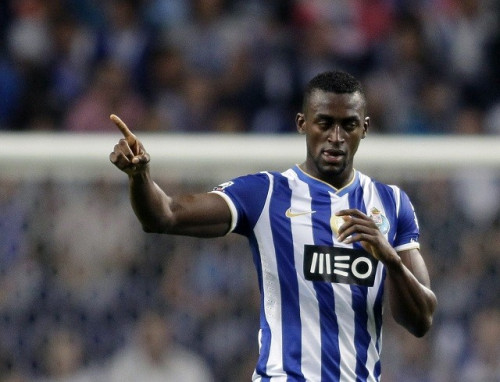 Arsenal are prepared to meet the €40m release clause of Porto striker Jackson Martinez in order to strengthen their striking options, reports in Portugal suggest.
Arsene Wenger is understood to prefer waiting until the summer to make significant additions to his squad, but his depleted forward options may force him to change that stance if the club are to maintain their charge towards the Premier League title.
The Gunners had been keen to bring Real Madrid striker Alavro Morata to the Emirates Stadium but manager Carlo Ancelotti remains adamant the 21-year-old will be at the club for the remainder of the season.
27-year-old striker Martinez was unequivocal in proclaiming his desire to move to the Emirates and boost Wenger's striking options earlier this week. In response, Portuguese publication A Bola suggest the Gunners are willing to move for the striker now rather than wait until the summer with a bid that could match the player's €40m release clause.
The report also suggests Porto are reluctant to enter negotiations over a new contract with Martinez. A new deal would see the striker's release clause rise even further and the Portuguese champions are wary of doing so in case his long list of suitors are scared off by the exorbitant price tag.
Martinez, who has 14 goals in 20 appearances this season, has also been linked with a move to Chelsea, but he would relish the chance to link up with their London rivals.
"I cheered for Arsenal when I was a kid – I love their style of play," he was quoted as saying in the Mirror. "It's flowing and open with a lot of first touch passes. It would be suitable for a player like me. If I get a chance to play for a high level club like Arsenal I wouldn't hesitate to accept it."
Theo Walcott led the Gunners' front line in their 2-0 win over Tottenham in the FA Cup with Olivier Giroud and Nicklas Bendtner absent, but the England international suffered an injury that has brought his season to an end.
But Arsene Wenger could have Giroud back for Monday's game against Aston Villa, after the manager revealed the striker had returned to training on Tuesday.