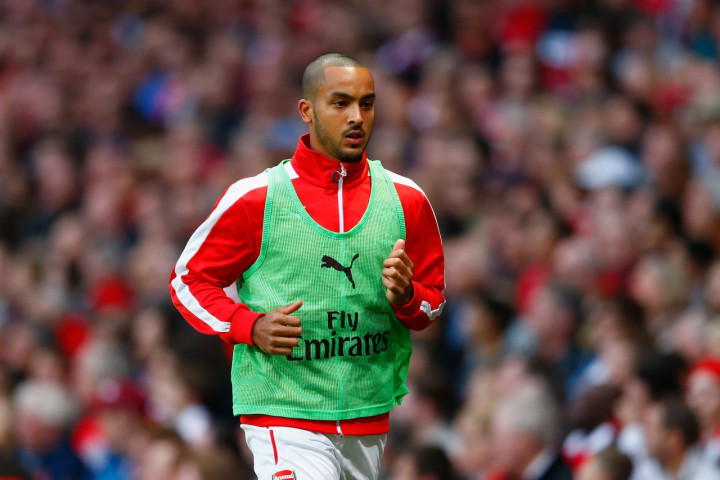 Arsenal manager Arsene Wenger has confirmed that the Gunners have begun negotiations with Theo Walcott over extending his current contract.
The England international's current contract is set to expire at the end of the 2015-16 season, and Wenger wants to get his top players on long contracts to avoid losing them on a free or be forced to sell, like former players Bacary Sagna and Robin van Persie.
Walcott signed his current contract in January 2013, but it was a long drawn process and involved a lot of speculation on the striker's future at the club.
Therefore, the Frenchman is not taking any chances with him this time around and wants to start negotiations well in advance and has admitted that it is not an easy job to negotiate a new contract with Walcott and his representatives.
"We are starting to sit down with him. He has one and a half years to go in December. It is never an easy job with him," Wenger said, as quoted by the Daily Mail.
Walcott joined Arsenal in January 2006 from Southampton and has made 195 appearances for the club, scoring 45 goals. He has been a valuable member of the Gunners squad in recent seasons and being just 25-years-old, Wenger realises that he has his best years ahead of him.
"It should be his best years from now because he is 25, so hopefully we can profit from that."
"He is a unique player, a player who has been here a long time and who gives us something different. He has been tremendous for the last few seasons. To have him back can only be a bonus for me," the Frenchman added.
According to reports in the Mirror, Walcott's new contract will see the striker join the likes of Mesut Ozil and Alexis Sanchez as one of the highest earners at the club.
The former Southampton trainee could be called up to the England squad by Roy Hodgson and despite just returning from injury, the Gunners boss is happy to let him go with the national team.
However, he is yet to return to full fitness and Wenger is cautious of overusing him and has hinted that Walcott will again start from the bench as Arsenal take on Anderlecht in the Champions League on Tuesday.
"I'm happy for him to go with England, he needs competition and games."
"For us, he needs hard training. Will I use him from the bench against Anderlecht? I haven't decided yet," Wenger concluded.