Deportivo La Coruña manager Pepe Mel has confirmed the La Liga side will make every effort to lure Lucas Perez back from Arsenal for the 2017-18 campaign. However, the former West Bromwich Albion boss admitted a deal won't be easy due to the economic power of the Premier League giants – and the Spaniard's salary.
Lucas moved to North London from Deportivo in a deal worth around £17m ($22m) after being one of the sensations of the 2015-16 La Liga season, scoring 17 goals and setting up a further 10 to help the Galicians avoid relegation.
However, the 28-year-old forward has been restricted to just two starting appearances in his debut Premier League season.
Mel coached Lucas during his days at Rayo Vallecano and has confirmed that Deportivo are eager to take advantage of the situation by bringing him back to his homeland.
"Lucas is a very important player for the fans and for the club. He is a boy who represents everything that Deportivo want to be and obviously he would be very welcomed here. But [it will be difficult] because we are talking about an Arsenal player," Mel said to Onda Cero when asked whether there was a chance of seeing Lucas back at Deportivo next season.
"We will try and even more because it is Lucas, but at the end of the day the economy is very important. Lucas is an Arsenal player, with a [lucrative] contract at Arsenal and they are a very strong club."
Arsene Wenger recently claimed he would "love" to keep Lucas at the Emirates Stadium next season, but admitted he will need to have a meeting with the Spaniard at the end of the season to address the situation.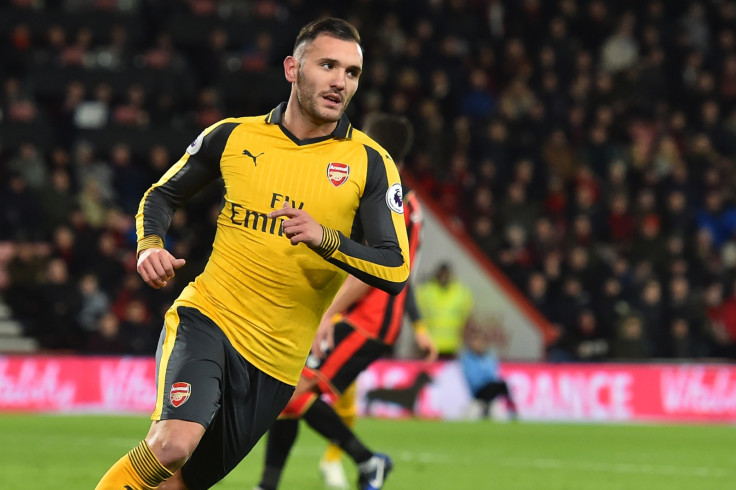 "I would love to [keep Perez at Arsenal]. If I am the manager, I would love to keep him. We would have to sit down together to see if he has a reasonable chance to play next season," Wenger said earlier this month during a press conference.
Meanwhile, Perez also refused to rule out a summer move away from London earlier this week after admitting his frustration over a lack of playing time.
"That's a question that I will have to answer in the summer," he said to Marca Plus when asked whether he will stay with Arsenal. "I can not say anything. We have to wait. Right now I want to play and prove my worth because that's why I came to Arsenal. I have that hope. In the summer, we will discuss between the club and me what the best [solution] is but now I only think in the present and that is to try to play."
"I did not imagine [this situation]. A player who starts a new experience always thinks that he is going to count for his manager and is going to play. I think I deserve more minutes but that is a decision for the manager and I must be at his disposal."