Arsenal defender Laurent Koscielny says he is still trying to overcome his Achilles issue and revealed that he will need daily treatment on the long-standing problem until the end of his playing career.
The France international was diagnosed with chronic tendinitis in both feet in October 2014 and has been plagued by his Achilles injury ever since, though he has still managed to feature regularly for Arsene Wenger's side.
In order to continue playing consistently for Arsenal, Koscielny is aware that he has to handle his Achilles carefully. But despite the constant treatment he receives from the Gunners' medical staff, the injury still rears its head when Koscielny plays matches in quick succession.
"I have some problems," the Arsenal star told the Evening Standard. "Now it is better. I know it is a difficult injury because you need to work every day on this. Every morning I have my treatment for my Achilles and I know I need to do this to the end of my career.
"Now, every day I do this and it is OK but sometimes with all the games we play every three days, it is difficult and I need to have a rest to recover well for my Achilles. That's why last time I was injured but now it is OK with this."
In order to be fit for Arsenal's final Premier League game of the season against Everton and their FA Cup final clash against Chelsea, Koscielny will sit out of his side's match with already-relegated Sunderland on Tuesday night (16 May). The 31-year-old would almost certainly prefer to be on the pitch against the Black Cats but believes his omission from the squad will prove beneficial over the next couple of weeks.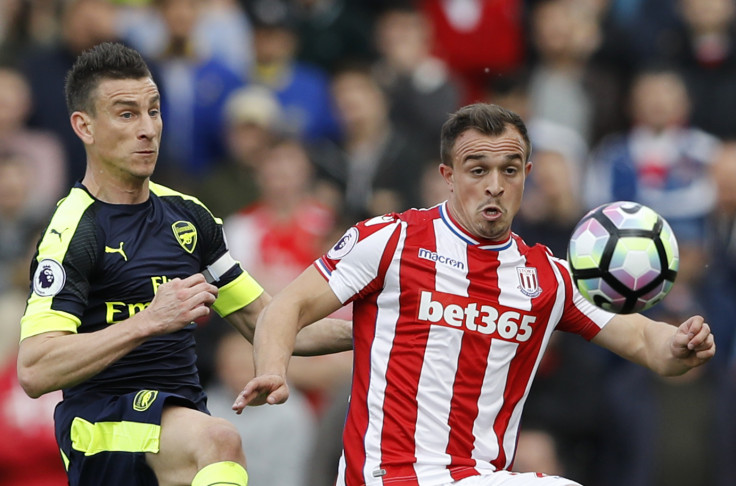 "It is not difficult but you need to be careful with this because if you stop doing your own exercise programme for one or two weeks, the problem will come back," Koscielny added. "I know now I need to do this every day to be fit for my team.
"I am prepared to miss Sunderland to be fit for the last two games of this season. Sometimes it is better to miss one game to be fit for the others."