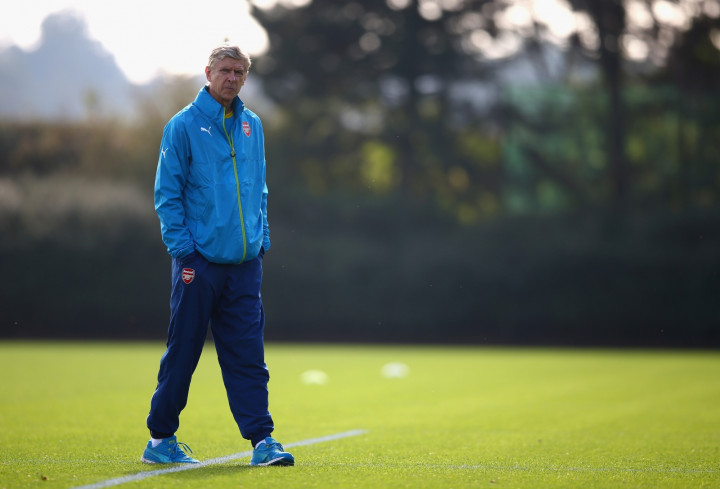 Arsenal manager Arsene Wenger is refusing to rule out staging a mass overhaul of the club's training ground in order to mend their harrowing recent run of injuries.
According to Physioroom.com, Gunners players have suffered over 200 individual cases of injury or illness since the start of the 2013/14 season and are currently without five first team players including Olivier Giroud and Aaron Ramsey.
Reports last week suggested Arsenal were aiming to give their London Colney training ground, which was opened in 1999, a makeover in an attempt to update their facilities and Wenger has confirmed that the pitches will be looked at to try and diagnose the club's wretched injury record.
"[It] could be [the hard pitches]," Wenger said prior to the Champions League group game against Galatasaray. "You don't rule anything out. Even if we look at it you have to play on the pitch until the end of the season."
Speaking on the upcoming changes at the Arsenal training ground, Wenger added: "We made a lot of changes. We have not found out why it happened.
"In the way we prepare, in the way we work on prevention for injuries. We know a lot more than 18 years ago when I arrived but still not enough to predict 100% scientifically what happens to everybody. We promise to find a good balance between the strength and flexibility."
"We are getting a report on all the different opinions [on injuries]," the French boss explained. "It's a real concern. It's a similar case to Kieran [Gibbs]. He's a guy who has huge physical potential but you need to feel that you trust your body."
Wenger claimed there was no "logic" to the injuries sustained by Ramsey and Mikel Arteta during the draw with Tottenham Hotspur, as the pair joined a lengthy injury list which already included Giroud, Mathieu Debuchy and Abou Diaby.
Theo Walcott and Serge Gnabry are also unavailable but will return to training next week.