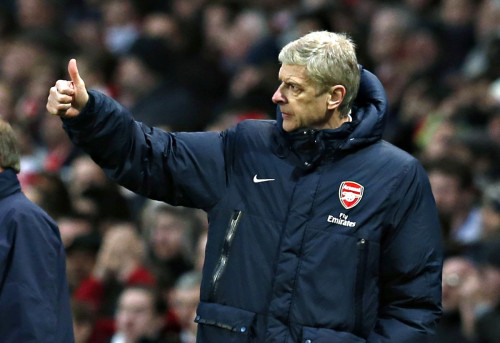 Arsenal's latest financial reports suggest the Gunners have an unspent £120m in the coffers and Chairman Sir Chips Keswick has confirmed that they will use their financial firepower to take the club forward.
The Gunners are fighting on three fronts this season but with FA Cup and Champions League ties to play in the next few days that could be down to one by the time they play their next Premier League game.
The FA Cup tie is against a resurgent Liverpool side who beat them 5-1 last weekend.
With money available to spend, fans are frustrated that the Gunners did not go all out in January to bring in reinforcements, which may harm their title challenge.
New commercial deals with the likes of Puma and Emirates have boosted their budget and Arsene Wenger will finally be able to keep his best stars and bring in more world-class players in the summer.
Sir Chips told www.arsenal.com, "When I was appointed chairman last summer, there was good reason to believe that the hard work which has been put in, by many people across the Club, over recent years had created the momentum for a successful season in every aspect of our activities. Thus far that optimism has been well-founded. We believe we are in a strong position to take the Club forward both in the short-term and beyond and to deliver future on-field success."
The Gunners were linked with a move for Julian Draxler last January but the move fell on its face as Schalke refused to yield to Arsenal's demands.
However, the north London club are likely to return for the player in summer and could bring in a striker to complement Olivier Giroud, who has started almost every game for the Gunners so far.