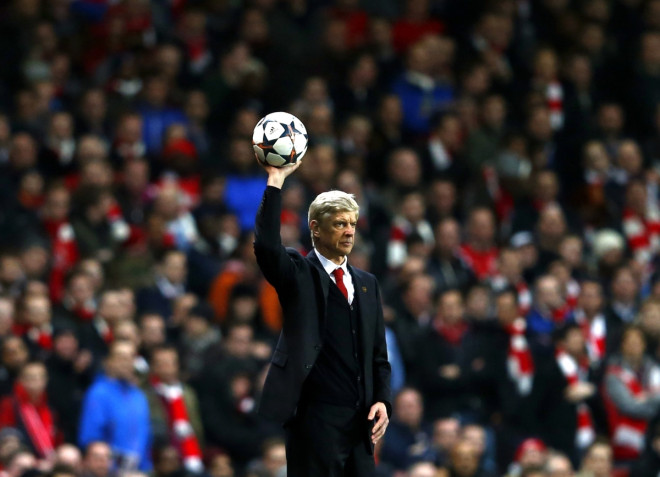 Arsenal are prepared to hand manager Arsene Wenger a £100m bounty in the summer to replenish his squad for a title challenge next season, according to the Telegraph.
The manager is yet to sign a new contract with the Gunners and is likely to wait till the end of this season before putting pen to paper.
The Frenchman has been under immense pressure over the last few years owing to a lack of silverware and Wenger is likely to wait for the next two months to see where his team stands.
Arsenal are still in the race for the title and have also progressed into the semi-finals of the FA Cup where they will face defending Champions Wigan at Wembley.
The available cash, which includes both fees and wages, should allow the Frenchman to buy a world class striker in the range of £40m while leaving aside money for a few other additions to the squad.
Wenger signed Mesut Ozil from Real Madrid last summer for a record fee in the range of £42m and with the increase in commercial income with the new Puma and Emirates deals, it is believed that the Gunners will be among the select few clubs in Europe to earn more than £300m in terms of total revenue.
The Gunenrs have been linked with moves for Schalke midfielder Julian Draxler and have also earmarked players by the likes of Diego Costa and Mario Mandzukic to bolster their attack. However, the preparations for next year are at a standstill with Wenger's future still under doubt.
The 64-year-old, who will lead Arsenal to their 1000th game under his charge at Stamford Bridge next Saturday, is believed to be interested in signing a three year contract, but has told the management that everything hinges on performance and crowd sentiment, which has gone against him over the past couple of years.
Arsenal are favourites to win the FA Cup and are still within catching distance of the title, but failure to win either will be among the biggest disappointments in Wenger's career, which may lead to the termination of his legacy at the north London club.