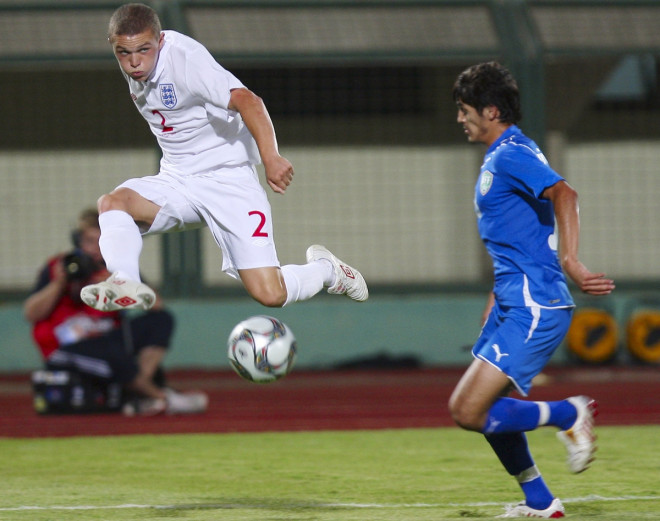 Arsenal are preparing a move for Burnley right-back Kieran Trippier in the summer, according to the Sunday People.
The right-back has impressed since transferring from Manchester City and has attracted interest from a lot of clubs, including the Gunners.
Arsene Wenger is looking at the player as replacement for Bacary Sagna, who is yet to sign an extension on his current contract, which expires at the end of this season.
The Frenchman has not been able to agree terms with the north London club and has been linked with a move to Inter Milan and Monaco, while a move to City is also on the cards.
The 23-year-old has impressed for Burnley this season and will be a good swoop for the Gunners, with Carl Jenkinson also set to be sent out on loan.
Should Sagna leave, Arsenal will be on the lookout for a new right-back and Trippier's form this season is evidence that the player can be trusted to fill Sagna's boots.
Meanwhile, Arsene Wenger has confirmed that Jack Wilshere will be ready to play for England in the upcoming World Cup with the player set to return in the space of two to three weeks after recovering from a foot injury.
The 22-year-old had a hairline fracture while playing against Denmark in a friendly but will be available to travel to the World Cup if Roy Hodgson chooses.
"He is starting to jog this week. I would think he would be back in two to three weeks. I spoke to Roy Hodgson and I told him that Wilshere will be available for England. He will be just polished for England," Wenger said.
"Jack has been in and out this year and last season but I think we have sorted out the problem and I hope from now he will always be available. Jack is a football man. He is the kind of guy who if you speak to him about something in the game he understands straight away.
"He has a natural football understanding. He watches the game and he analyses very well what is going on and on that front these players learn when they are injured," he added.