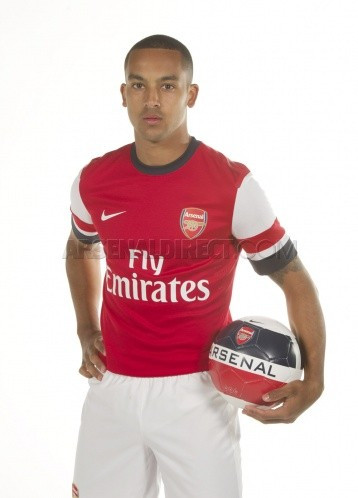 A report on Arsenal's official Web site has confirmed the identity of the African team the Gunners will play in a one-off friendly, on 5 August. An earlier IBTimes UK report stated Arsene Wenger's team, complete with Dutch striker Robin van Persie, new signing Olivier Giroud and probably even German forward Lukas Podolski, would play a series of three games in the Far East (Malaysia, China and Hong Kong), the last ending on 29 July.
Arsenal.com has now confirmed the Gunners will play the Nigerian national team, at 4 pm local time, at the National Stadium in Abuja, the Nigerian capital. The report also states that ticketing details are yet to be confirmed but should be made available, on the Web site, from 4 July.
Meanwhile, as part of the larger scheme of preparing for the 2012/13 Premier League campaign, the Gunners will also play a round-robin tournament of three 45 minutes games on 14 July. The games will take place at Southampton's St Mary's Stadium and will feature the hosts, Arsenal and Belgian Pro League side Anderlecht. Incidentally, the original third was side was to be Scottish giants Rangers and the decision to replace the Scottish side with the Belgian was not one, according to a note on Ranger's official Web site, taken by them.
"Southampton FC last night contacted Rangers to inform the club they could no longer offer the Light Blues a place at the Markus Liebherr Cup on July 14," the note read. The corresponding post on Southampton's official Web site said the decision had been taken "due to the well-publicised circumstances surrounding the Scottish side".
"The decision has not been made lightly and has been reached with the integrity of the competition in mind, ensuring that the annual event will remain an extremely competitive experience with both Arsenal and Anderlecht bringing along a first team squad," the note added.
In any case, according to Arsenal.com, the evening's games will kick off with a game between Southampton and Anderlecht at 5.15 pm BST. That will be followed by a procession taking the Olympic torch around the stadium before the Gunners play Anderlecht at 6.45pm BST and then their hosts at 8pm BST.
Tickets for the Markus Liebherr Memorial Cup (involving Southampton, Arsenal and Anderlecht) will be available for sale from 9 am BST on Wednesday, 4 July, at the club's ticket office and the Web site.