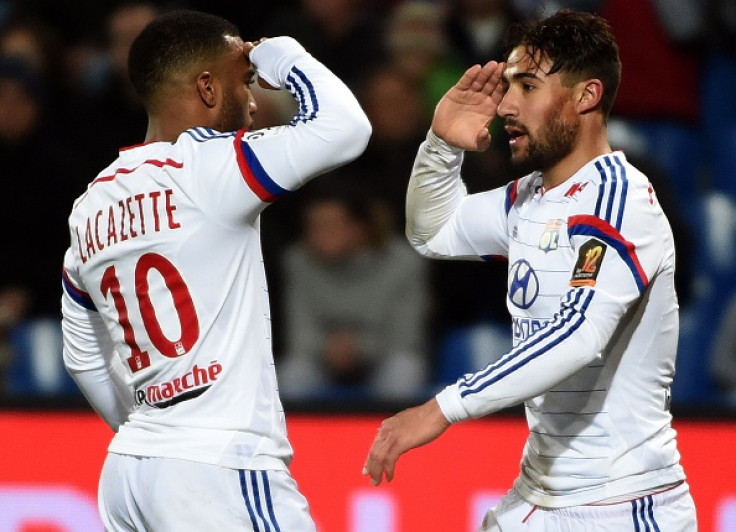 Arsenal are considering a double swoop in signing the Lyon star duo of Alexandre Lacazette and Nabil Fekir, according to the French publication Le10Sport.
The 24-year-old striker has bagged 27 goals and managed six assists in 33 league appearances during the 2014/15 season. His goal-scoring prowess has attracted interest from several clubs in France and abroad.
Fekir has also contributed to his side scoring 13 goals and creating nine more last season. Apart from the Gunners, Liverpool, Chelsea and their local rivals Tottenham Hotspur are all linked with a move in signing Lacazette.
The report from Le10Sport also claims Paris Saint-Germain are also in the race to sign the French international duo. It is believed that it is the north London club who are ahead of the Ligue 1 winners in landing Lacazette and Fekir.
The striker has already admitted that he is unsure if he will continue at Lyon beyond this summer transfer window, leaving the door open for a move away from his current employers. However, the 21-year-old midfielder suggested that he is happy at the French club and it is unlikely that he will leave Lyon
"There is so much talk of my departure but I honestly do not think that I will leave Lyon. While in football it is said that you never know what the future holds, I will stay at Lyon regardless," Fekir explained.
With Lacazette and Fekir's comments on their future, it should be seen whether Arsene Wenger can manage to beat PSG in landing the two attackers as he looks to bolster his side for the next season.
Meanwhile, Aaron Ramsey claims his 30-yard strike in his side's 4-1 victory over Galatasaray last December was one of the best goals scored in his career so far.
"The ball came to the edge of the box and I thought, 'why not have a go?' So I had a go and thankfully it went in. It's up there with the best I've ever scored but I still really like the goal against Norwich City," Ramsey told Arsenal's official website.