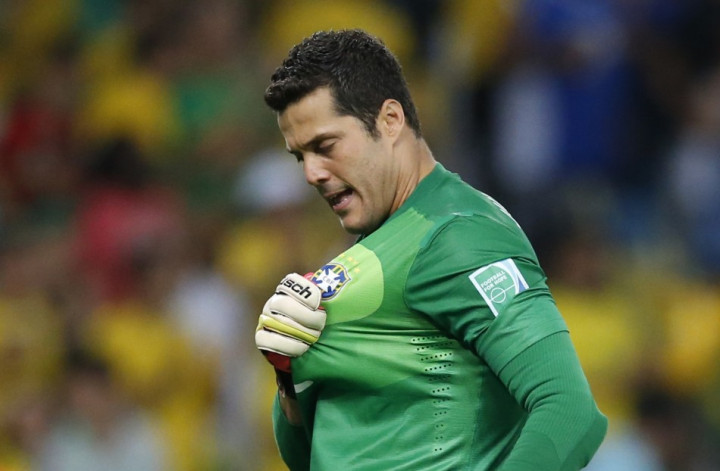 Queens Park Rangers manager Harry Redknapp has revealed that he will only listen to cash offers for Arsenal target Julio Cesar as he sees no point in loaning out the experienced Brazilian goalkeeper.
Cesar was heavily linked with a loan move to Napoli but Redknapp has made it clear that the only way the Brazil international will leave Loftus Road is if an acceptable bid is received.
"He's got three years left on his contract, he's just played for Brazil in the Confederations Cup and been absolutely fantastic," said Redknapp, as quoted in The Sun.
"I think he's a goalkeeper for any team in the world, he's that good. To loan him out for a year and then have him back is absolutely pointless. What's the point in loaning him for a year then getting him back on massive wages for another two years?
"He's in his prime at the moment, I'm sure he's wanted by lots of clubs around the world.
"If he wants to leave, we sell him. Napoli are not short of money, they're just selling Cavani for £54million, so if they want him surely they've got to come and do a deal?
"We have to do a deal that suits the football club and not deals that suit agents and other people."
Arsenal are believed to be in the market for a new goalkeeper after Arsene Wenger continually rotated between Wojciech Szczesny and Lukas Fabiasnki in crunch matches last season.
Cesar's agent yesterday stated that he believed a move to Napoli would be concluded, though he admitted that there was still concrete interest from Arsenal.
"It's not all done yet, there are many possibilities. There are some details to be resolved between the player and Napoli," Josias Cardoso told calciomercato.it.
"When will the signature arrive? I don't know, it could be today, or in a few days. The Villarreal interest? There has been some interest from Spain, but nothing concrete. The only two concrete tracks are Arsenal and Napoli."
Cesar demonstrated his value for Brazil at the Confederations Cup where he played a major role in helping the hosts win the tournament, while a wealth of experience in the Champions League only further adds to his value.
However, with QPR now in the Championship it is unlikely that Arsenal or Napoli would have to come up with a significant offer, with early suggestions stating the Gunners would look to bid around £1.5m.