Arsenal ready to sanction Manchester United target Alexis Sanchez transfer if two conditions are met
KEY POINTS
Manchester City are ready to pay £20m for Sanchez, which is £15m less than Arsenal's valuation.
Guardiola's side will allow Jose Mourinho's side to continue their pursuit of signing the Chilean.
Arsenal will allow the ex-Barcelona man leave in January, if they can bring in a replacement.
Manchester United have received encouragement in their late pursuit of Alexis Sanchez after Manchester City decide to walk away from the forward. Arsenal are reportedly open to the idea of allowing him to leave in January if their two conditions are met.
The Chilean international's contract at the Emirates runs down after the end of the season. He has already decided against extending his deal and has been heavily linked with a move to the Etihad.
Sanchez came close to reuniting with his former manager Pep Guardiola at City last summer. However, the Gunners' failure to bring in a replacement forced them to keep him at the north London club.
City were all but set to secure his signature, either in January or in the summer. However, Jose Mourinho's side have now joined the race and it is believed that United are in the driving seat to land him.
According to the BBC, Arsenal hierarchy are of the belief the former Barcelona star will leave the club after three and a half years at the club. They are likely to cash in on the player in the January transfer window instead of seeing him leave for nothing after the end of the season.
Arsenal will sanction Sanchez's sale if they receive a fee of £35m ($48.1m) and also find a replacement in the January transfer window. Arsene Wenger has refused to discuss the reports linking his star player to United, but stressed that he will only be allowed to leave if they bring in a player to fill his position.
The Gunners have already added Greek defender Konstantinos Mavropanos to their squad. Arsenal manager has refused to rule out further additions, while admitting that it would be difficult to find a player with Sanchez's qualities.
City are willing to pay only £20m ($27.4m) for the South American forward and are unwilling to meet Arsenal's asking price of £35m. In addition to this, his agent Fernando Felicevich is also demanding a £5m as a part of the deal to take the overall tally to £40m.
Wenger has hinted Arsenal could allow Sanchez leave in January after admitting a bidding war between the two Manchester clubs for his player's signature will be beneficial for Arsenal.
"A bidding war is always beneficial to the club who can take advantage of it but we are not in that. I maintain what I said many times, that normally he should stay here until the end of the season, but we will see," the Frenchman explained.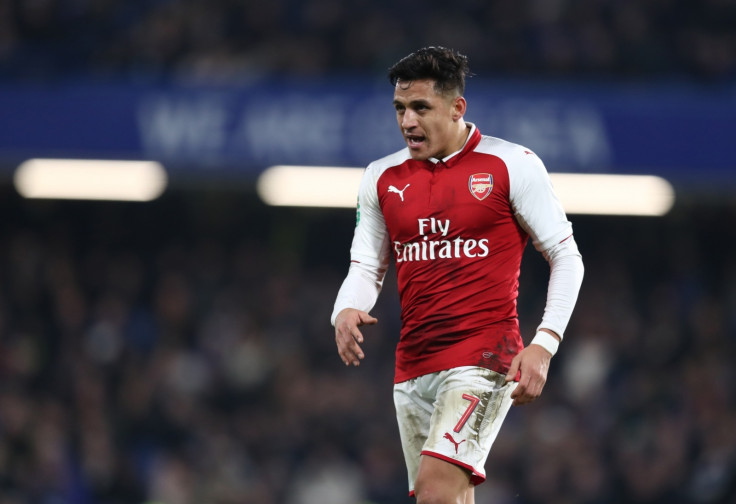 According to the Manchester Evening News, City have failed to agree personal terms with the attacker's agent, which has allowed them to approach United over a possible deal. Sanchez's representatives are looking for a weekly wages of £300,000-a-week as they have a chance to sign him in January.
Meanwhile, Mourinho has appeared to have confirmed his side's interest in Arsenal star after admitting that Sanchez is a "phenomenal player".
"If somebody speaks of one of my players to tell we are interested or we are not interested, I wouldn't be very, very happy," Mourinho said.
"Sanchez is an Arsenal player, I don't know but probably this weekend he is going to defend Arsenal colours so I don't think it's correct to say things about Alexis Sanchez.
"At the general level what I can say is myself and the Manchester United board, the owners, we don't believe a lot in the January market, we don't believe in signing a player just to sign a player, just to do something, we don't believe in that.
"What we believe really is there are some players in football world if you have the chance to sign them in January, in March or in July, you have to try and that's it.
"But in relation to Alexis Sanchez I don't say a word, the only word I can say is he is a phenomenal player, apart from that an Arsenal player and I feel I shouldn't say much more than this."
Should Sanchez swap Arsenal for United, he will become Mourinho's first signing of the January transfer window.