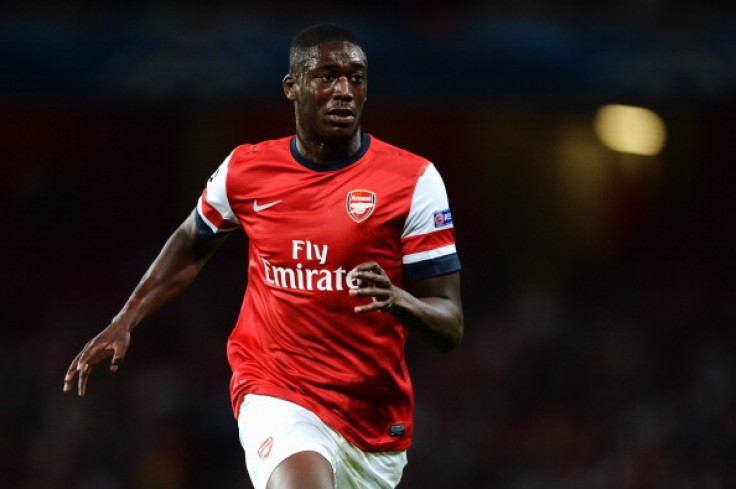 Ajax's youth academy assistant coach Ronald de Boer believes Arsenal loanee Yaya Sanogo does not have the quality to thrive in the squad and will turn out to be a failure at the club.
The comment comes days after the Frenchman scored a hattrick in a pre-season game, which extracted praise from Ajax manager and Roland's brother Frank de Boer.
Sanogo joined the Eredivisie club on a season long loan from the Gunners, after spending the second half of last season on loan at Crystal Palace, where he failed to score a single Premier League goal. The Frenchman has a Champions League goal, which he scored against Borussia Dortmund in the group stages, but has failed to set the Emirates alight since joining the Gunners from Auxerre.
The recent comments by Roland shall put him on collision course with his brother, who sees some potential in the France U-21 international to add to the Ajax squad. The assistant also refused to accept his brother's remarks that this is the best squad he has worked out, citing fears over their lack of potency up front.
"I heard Frank say last week that this is one of the best squads with whom he has ever worked," he wrote in Voetbal International, as quoted by Goal.
"However, when I see Sanogo, I still have my doubts. I have still found no qualities with which you can do something.
"I think that Ajax has too little depth, the real speed is lacking, meaning that your opponent can never be surprised.
"An opponent of Ajax can therefore cope quite easily under pressure and that makes the team relatively easy to defend against," he added.
Ajax crashed out to Rapid Wien in the qualifiers of the Champions League this season, losing 5-4 on aggregate over the two legs.