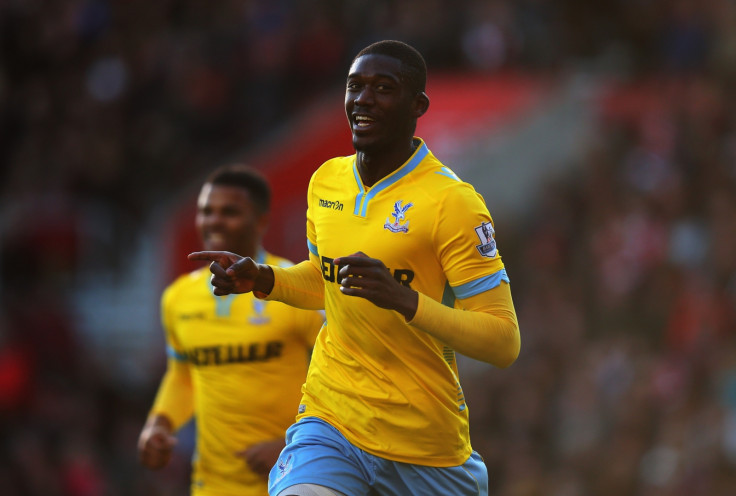 Arsenal have confirmed a deal that will see Yaya Sanogo join Ajax on loan for the entire 2015-16 season, with manager Arsene Wenger stressing the need for his striker to gain more exposure to regular first-team football.
The 22-year-old joined the Gunners on a free transfer from Ligue 2 outfit Auxerre in July 2013 but his chances to make a lasting impression at the Emirates Stadium have been somewhat limited since.
Having made just 11 top-flight appearances for the club in two-and-a-half seasons, Sanogo joined London rivals Crystal Palace in January but managed just one goal in the FA Cup victory over Southampton amid strong competition for places under manager Alan Pardew.
Rumours of a potential move to Ajax, where he will link up with an Arsenal great in assistant manager Dennis Bergkamp, first surfaced earlier in July and the deal was all but confirmed by Frank de Boer yesterday (16 July) despite neither club at that stage having yet made any official announcement.
"He has obviously had a lot of competition at Arsenal and was very young when he came to Arsenal," the Ajax boss told AT5, as quoted by voetbalzone.nl.
"I think we can give him the opportunity to once again show that he has talent. [Arsene] Wenger is also still fully [aware] that he is a top-class player. He [is] now going to make the next step."
On Sanogo's recent struggles and his hopes for a better season, Wenger told Arsenal's official website: "He needs to play. He came to us injured and it took us a while to get him to the top level. He's ready to play now and I'm sure he can be a good signing for Ajax.
"He has an opportunity to play in the Champions League with Ajax, which is good experience. We have a good relationship with them and hopefully he can have a great season."
It's fair to say that Sanogo has hardly set the world alight during his time in English football, but French U21 international teammate Sebastien Haller believes he has what it takes to become a 'sensation' in Amsterdam.
"Yaya has always had the potential. He is physically very strong, calm on the ball, technically savvy and a very hard worker," he told De Telegraaf earlier this week.
"Yaya is a real striker who can be a really unpredictable opponent, believe me. Sanogo can be a sensation in the Eredivisie."
Sanogo made his debut for Ajax today (17 July) during a 1-1 draw in the reserve friendly against Wolfsburg's U23 lineup.