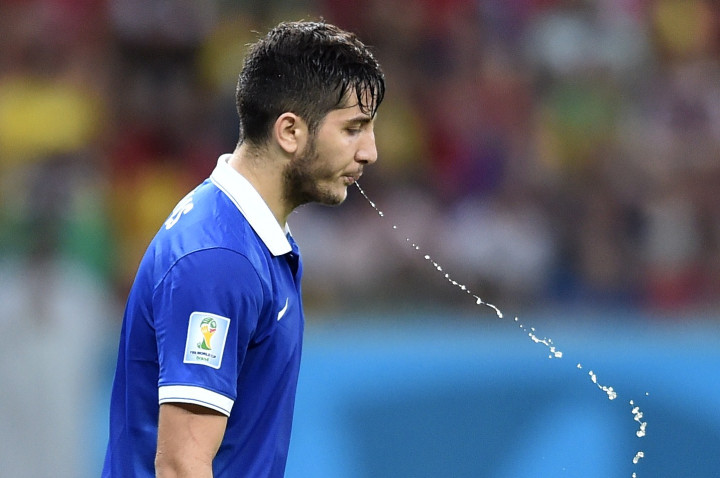 Arsenal must submit an offer of €10m (£8m) in order to stand any chance of snatching Olympiakos defender Kostas Manolas from the clutches of Juventus.
The Serie A champions have made a bid for the Greece defender, who played at the World Cup finals in Brazil.
And Olympiakos strategic director Christian Karembeu has said that Arsenal and other potential suitors must move quickly to sign the 23 year old.
"Juventus are interested and have made a sound offer," he told Tuttosport.
"They are not the only ones interested in him, though ... In the last few days interesting proposals have also arrived from England.
"We are in contact with Juve chief Giuseppe Marotta; we will see in the next few days if any meetings come from this.
"We are not willing to negotiate his sale for less than €10m. We have not set a deadline for clubs to bid but, if we receive the right offer, we are willing to sell him. Otherwise, we will keep him."
After selling Thomas Vermaelen to Barcelona, Arsenal manager Arsene Wenger has admitted his desire to sign a replacement defender in the remaining weeks of the transfer window.
The versatile Calum Chambers, who performed well at centre-back in the Community Shield against Manchester City, has joined from Southampton, but Wenger says further options are required to bolster the Arsenal defence.
"I allowed Thomas Vermaelen to leave before the end of the season because he was not playing regularly; he behaved outstandingly the whole season with dignity," Wenger explained.
"It's difficult to maintain that kind of player at the top level if he doesn't play regularly. I'm quite grateful and wish him very well because his behaviour was outstanding even if he didn't play.
"I saw him [Calum Chambers] there when I bought him and I play him there. For a 19-year-old he had an outstanding performance today. The kind of performance he delivered today is very promising. It's impressive because he hasn't got a long history in this position because he was a right back and I think if all goes well he has a good career in front of him.
"What it does in my head is [make me think that] Chambers is among the best three [centre-backs] and if I can find another one I will do it. But to find another one of that quality will not be easy because Vermaelen left us and had the choice between two massive clubs.
"You make your position with your performance and you have to accept that. With the boys who have chosen to live in a competitive world, who plays? I cannot tell you. But maybe a guy who can play in two or three different positions would be a better asset for us."