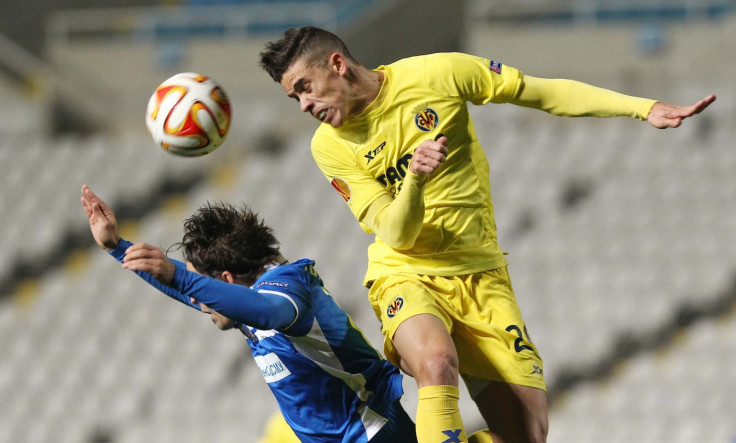 Arsene Wenger has earmarked Gabriel Paulista as the man to alleviate Arsenal's defensive problems, according to The Telegraph.
The Gunners are willing to pay £6m for the defender, which could go up to £10m, but Villareal are holding on for Arsenal to meet his release clause which stands at £15m.
Arsene Wenger has earmarked the Brazilian as a long-term solution to his problems at the back, with the Frenchman hugely impressed by his performance in La Liga, exemplified by Villareal's unbeaten run, which dates back to November.
The north London club are in desperate need of a central defender, especially with Laurent Koscielny struggling with a long term Achilles problem and Per Mertesacker having to play every single game, owing to a lack of options on the bench.
Manchester United are also reportedly interested in the player with Louis van Gaal looking to add some steel to his defence and bring in a proper replacement for Nemanja Vidic and Rio Ferdinand.
Paulista has already revealed his desire to play for Arsenal in an interview earlier this month, which should turn the tide in the Gunners' favour.
"The subject is being discussed by my agent and the club. If I go to Arsenal it will be excellent. But if it's not finalised then I am relaxed. I am focused on my work here," Paulista said.
"My agent is working on making sure I continue being calm. Playing in the Premier League is one of my dreams. I have spoken to my agent about this," he added.
However, any deal for the Brazilian shall hinge on the availability of a work permit for the Brazilian, the chances of which are extremely slim, given his lack of an EU passport.
The permit rules state that the player has to be an international in any of the top 70 footballing nations in the world and has to have played 75% of the matches.
An exception can be made but as has been the case with Joel Campbell, who spent two years being loaned to different clubs across Europe before getting a call. However, Wenger would like to avoid that situation.
Arsenal are also keeping a close eye on Valencia's Nicolas Otamendi should a deal for the Brazilian fall through.