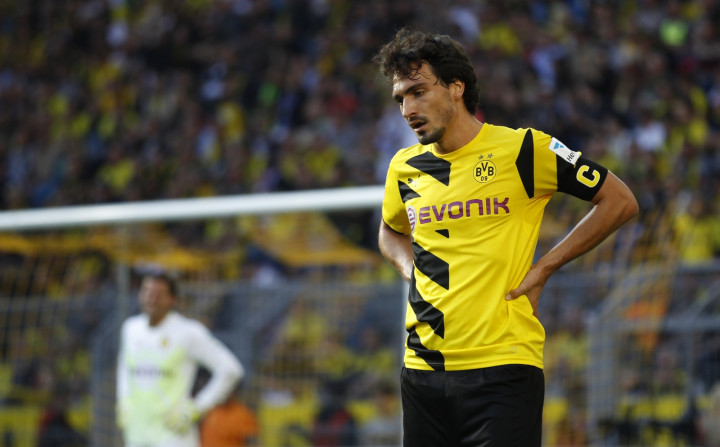 Arsenal are set to trump Manchester United in the race for Borussia Dortmund defender Mats Hummels with Arsene Wenger preparing a £32m bid for the 25-year-old, according to the Daily Express.
Louis van Gaal is a huge fan of the German international and is willing to make a decisive move in January so as to get rid of his defensive woes.
The Dutchman has previously worked with Hummels during his time at Bayern Munich but failed to prevent the defender from making his way to Dortmund as he was unable to provide him with sufficient game time.
The Dutchman is willing to renew his relationship with Hummels at United but will find it difficult to attract the player given a lack of Champions League football.
United need someone like the German to come in and restructure their back four which has been in sixes and sevens this season, conceding five against Leicester City in the Premier League.
Meanwhile, Wenger has earmarked the defender as a like for like replacement for Per Mertesacker who has entered his thirties and failed to replicate his brilliant form from last season thus far. Arsenal's German contingent would make a good case for Hummels to make the trip to the Emirates, which already boasts three world cup stars in the form of Mertesacker, Mesut Ozil and Lukas Podolski.
Arsenal's style of play is reminiscent of Dortmund, something which will work in Arsenal's favour to attract the defender. Hummels, who missed Germany's World Cup success through injury, revealed in an interview that he is open to a switch but would only consider a club which falls in line with Dortmund's brand of football.
"If a club with a bigger reputation than Dortmund were to make a move, but I don't like the way they play football, I wouldn't even consider a move," Hummels said.
"At Dortmund, the style of play is exactly the way I want to play football," he concluded.