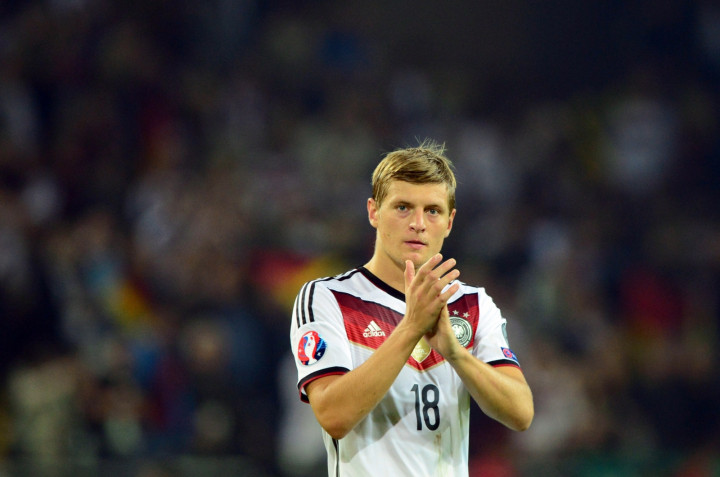 Real Madrid midfielder Toni Kroos has revealed that he would have preferred joining Chelsea over Manchester United in spite of speculation linking him with a move to Old Trafford in the summer.
The former Bayern Munich man transferred to Real Madrid last summer after winning the Bundesliga with the German club in successive years. Kroos also won the Champions League with Bayern in 2012/13 but refused to extend his contract when the Bavarians objected to giving him a revised contract with better wages.
United were in the race for the midfielder, with David Moyes having reportedly sealed a deal with the German for a move in the summer. However, Louis van Gaal's arrival cut the deal short and the midfielder made his way to Spanish shores with little competition from any other club.
In an interview with German outfit Die Welt, he revealed that he would have swapped Bayern for only the best clubs in Europe and United do not feature in the list in their present state.
"I'm happy to have been given the chance to try something new. Even though it's only been a short while I feel like it was the right decision," Kroos said.
"Madrid is a special club and the challenge I was looking for after my long and successful career at Bayern. Madrid, Bayern, Barcelona and Chelsea are the four biggest clubs at the moment, so I would only have swapped one for another," he added.
However, United were not hard done by the loss and made a flurry of high profile transfers themselves, led by the magnificent Angel di Maria who transferred from Real Madrid for a fee in the range of £60m. Ander Herrara came in from Athletic Bilbao to bolster their midfield while Radamel Falcao has been secured on a season long loan from Monaco to strengthen their strike force.
The Red Devils are currently fourth in the league after seven games and face a string of difficult fixtures in the next few days, which will be pivotal to their quest for top four glory.