Defender Laurent Koscielny says he's excited about the prospect of a long-term stay at Arsenal, with the defender continuing to improve as the season edges closer.
The Gunners will be very keen not to see a repeat of their disastrous start to the last campaign, which saw the north London club fighting to stay out of the relegation zone before recovering to finish in a Champions League spot.
But Arsenal received a boost this summer amongst the transfer speculation, with Koscielny signing a long-term deal with the club. He says he has no regrets about making the Emirates his home for the foreseeable future.
"I am happy here - I play for a big club, I am happy on the pitch and my family are happy here so I don't want to leave," the Frenchman told the Arsenal website.
"This is the first club I have stayed at for more than two years. I want to stay because I have everything [I need] to be happy here.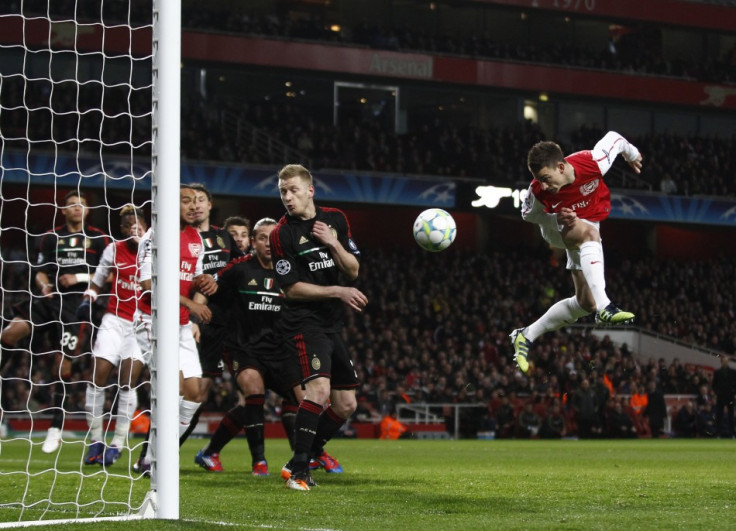 "I like everyone who works at this club, I like the fans, I am very happy to play for the boss and my team-mates are nice, so my decision to stay was natural."
The beginning of last season was Arsenal's worst in over 50 years, but Koscielny is confident that the same fate doesn't await the Gunners this time around, as they worked early magic in the transfer window and got the likes of Lukas Podolski, Olivier Giroud and Santi Cazorla on board.
"If we start well, we can get into the race for the title," he said. "We saw last year that we had some difficulties at the start of the season, but afterwards you saw the real team.
"You need to work together, win together and help team-mates, and if [the start to] the season is good we can do something in the league."
The situation surrounding Robin van Persie is still causing concern for Arsenal, but as the striker plans a return to London after the Holland friendly against Belgium, the issue could be sorted sooner than deadline day and Wenger already has ready-made replacements in Giroud and Podolski to avoid the mishaps of last season.