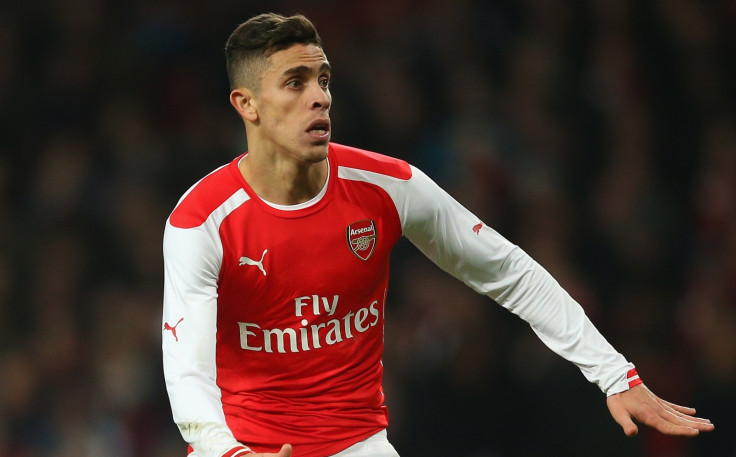 Arsenal centre-back Gabriel Paulista has spoken about how football helped him escape a life of poverty, childhood and crime. The Brazil defender arrived at the Emirates Stadium from Villarreal in the January transfer window in a deal worth around £11m ($16.8m), but his path to the Premier League was far from simple.
The 24-year-old grew up in a dangerous neighbourhood in the south of Sao Paulo. The desire to help his mother move from the area and his dreams of being a professional footballer led to him making a name at Vitoria de Bahía. His form there gave him the opportunity to move to Europe in the summer of 2013 to play for Villarreal before attracting the attention of Arsene Wenger.
Gabriel just made eight appearances for the Gunners last campaign, but has impressed so far this season, forming a solid partnership with Laurent Koscielny. He is enjoying his life in the Premier League and, speaking to Arsenal Player, revealed his pride at having given his mother a better life
"She lived in a shack in a favela," he told Arsenal Player. "I talk about it because I am not ashamed of saying it, and today I am proud of being able to help her, giving her a better life, and me as well because I always dreamed about it. Thanks to God, things are coming true.
"I have seen many things on the outdoor neighbourhood pitches. I have seen death, I have witnessed robberies, I've been robbed in Sao Paulo. I've seen many things. I practically grew up with this. But thanks to God I took a path in my life because, for all that I have seen, for the bad things I have witnessed, my life could have been very different.
"But I was strong. I thought about my mother's story and told myself that my mother couldn't go through this any more. She can't, she must have a better life. So thanks to God I took a different path and am here today. I am fulfilling a dream I had since I was little, and thanks to God things are moving in the right direction."
The Arsenal centre-back follows in the footsteps of Brazilian footballers like Pele, Romario and Ronaldo, who also grew up in favelas before becoming global football stars. He hopes his story can inspire children to make the same journey in the future.
"Everybody knows about the corruption happening, and every day is a surprise," he said. "So I think Brazilians don't like seeing that, but the kids have so many opportunities to play. Every neighbourhood has a football academy for the kids to follow this path, which is something I also want for the neighbourhood where I was born.
"I want to serve as a mirror to them, for them to see that I have gone through difficult times and managed to do it, and see that they can do it too. It's not just me. If you work hard and respect the people above us, you can do it."