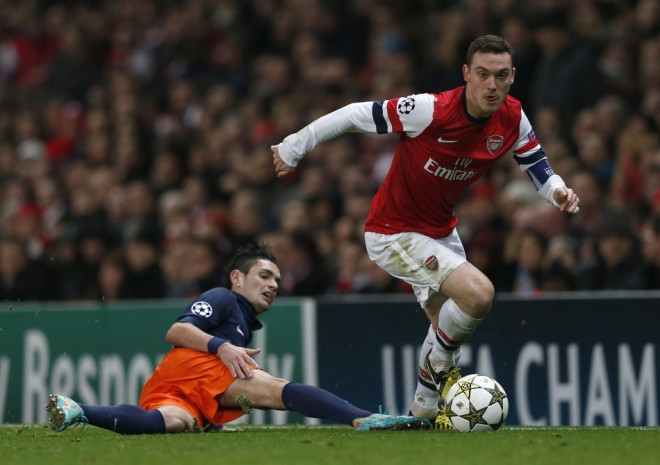 Thomas Vermaelen's agent Alex Kroes has revealed that the Arsenal captain has told manager Arsene Wenger that he wants to leave the Emirates at the end of the season.
The Belgium international has started just three Premier League games this season, and with Per Mertesacker and Laurent Koscielny ahead of him in Wenger's pecking order he has only been used when one of the centre-backs have been injured or suspended.
Vermaelen's agent admits the Belgian is likely to move away in order to get more playing time and asked about his intentions in an interview with French newspaper Derniere Heure, he said: "Thomas has told Wenger that he wants to leave Arsenal this summer."
According to the Italian media, Vermaelen was already keen on moving to Napoli last January, as he wants to get more club football to increase his chances of making the national squad for the Brazil World Cup.
But Arsenal rejected Rafa Benitez's offer as Wenger wants to keep a back-up for Mertesacker and Koscielny in the squad.
Meanwhile, Vermaelen's agent refused to confirm that the player had already agreed terms to join Napoli next summer.
"Are the stories true? What you've read in the newspapers and on the internet is unfounded,
Things that have been reported are not true, and I say this with full knowledge of the facts. Some outlets are beginning to speculate, but that's all it is – speculation. Now is not the time to talk."
Vermaelen joined Arsenal from Ajax in 2009 and he quickly became a pivotal player for Wenger during his first season at the club. Indeed he is still technically the club captain but he lost the manager's confidence in the second part of last season and with Mertesacker and Koscielny excelling his chances of getting a place in the starting line-up looks ever more remote.