Arsenal chief executive Ivan Gazidis suggests the club are in for another frustrating summer of frugal spending.
The Gunners' reluctance to compete with their rivals for the most sought-after names in football has been a constant source of frustration for supporters.
While the summers of 2013 and 2014 saw the ambitious captures of Mesut Ozil and Alexis Sanchez from Real Madrid and Barcelona respectively, Arsene Wenger and the club's board have since signed just two first-team outfield players in almost two years in Mohamed Elneny and Granit Xhaka, who arrived from Borussia Monchengladbach this summer.
Meanwhile, clubs around them are spending freely, fuelled by disappointing campaigns last term in which Manchester United and Chelsea both finished outside the top four, missing out on Champions League qualification.
Manchester City, United and Chelsea have already marked their intentions this summer with their respective recruitment drives likely to continue, but Gazidis says despite's Arsenal's considerable wealth, he feels the club are still unable to compete with those sides.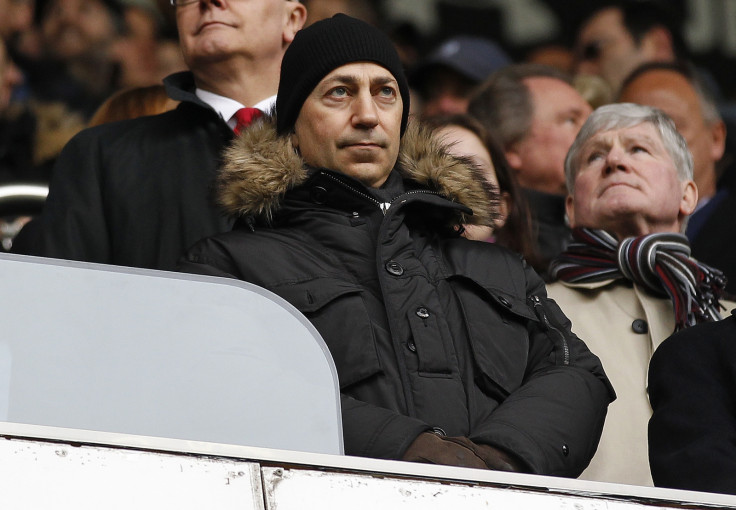 In a wide-ranging interview with ESPN, he said: "We are making progress in what is a fiercely competitive world, against competitors that have the capability to spend far more money than we do. We are doing it by being very, very disciplined; spending money where we believe it makes a difference, but also giving young players a chance and believing in ourselves and our values. "
With clubs in the Premier League enjoying a financial windfall of over £75m ($99m) a year from television revenue, competition in the transfer market is now more intense than ever.
"The big clubs can't financially bully the smaller clubs in the way they used to, so I think a lot of the differentiators between clubs become more subtle now," Gazidis said. "It is how you identify talent. It is how well you can develop talent. It is how strong your club philosophy is."
Gazidis pointed to the success of last season's champions Leicester City, suggesting Arsenal should perhaps focus more on plucking the best talents from lower leagues, as the Foxes did in signing player of the season Riyad Mahrez from the French Ligue 2.
"Leicester identified players from the French second division, so maybe there is talent we've been overlooking. They did their talent identification, they had great unity within the group, as well as quality.
"It wasn't built on money. It was built on the great fitness work they did. It was built on all of these other elements. I think that is going to be a continuing trend within the Premier League."