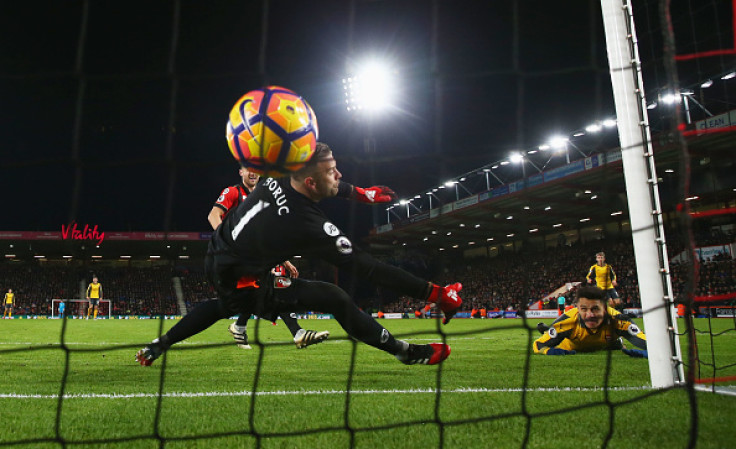 Arsenal are waiting for Mesut Ozil and Alexis Sanchez to sign new contracts following which they will press their other stars to put pen to paper, with a host of them currently having less than two years left on their deal at the Emirates. Alex Oxlade-Chamberlain and Jack Wilshere will both be out of contract next year but the standoff between the Gunners and their two star players is making it difficult for them to open talks with other out of contract stars.
The Mirror reports that Arsenal expect Ozil to sign the contract but are currently in limbo over Alexis, who threw a fit following the Gunners' 3-3 draw with Bournemouth, having gone three down 60 minutes into the second half. The Chilean stormed off the field and cut a frustrated figure, leading to speculation that he will not be around next season should the Gunners fail to win a major trophy.
The forward is heavily linked with a move to China where he will earn much more than his current salary, while a move to Manchester City and Chelsea in the league would also lead to much higher dividends. Italian champions Juventus are also interested with the Chilean reportedly more keen to win titles than only move for money.
The Gunners recently signed Hector Bellerin on a long-term contract and will now be shifting their attention to other players who have an extension due in the coming days. Olivier Giroud recently revealed that he is close to signing a contract and should put pen to paper in the coming days.
The Gunners are currently eight points behind leaders Chelsea, who lost to Tottenham at White Hart Lane, allowing other teams to close the gap on the leaders. The north London club have taken only one point from their last three away games, which has put a big question mark over their credentials to win the title.