Thomas Vermaelen has chosen the three players he believes are putting in stand-out performances for Arsenal at the moment, with the captain singling out Carl Jenkinson, Laurent Koscielny and Aaron Ramsey for special praise as the Gunners go from strength to strength.
Jenkinson has made six appearances for the north London side so far this season already, and the defender has firmly entrenched himself in the first team despite limited experience in the Premier League and being the young age of 20.
And after Arsenal were able to take a draw from current league champions Manchester City, Vermaelen said he had noticed, like most fans, that Jenkinson is only going to get better.
"Carl had another fine game on Sunday [against Manchester City]," he told the Arsenal website. "I even heard that he was trending on Twitter!" Vermaelen said in the Official Matchday Programme.
"It's really important for any player to keep improving - there's nothing worse than standing still, and it's really obvious that Carl is making big steps every single week.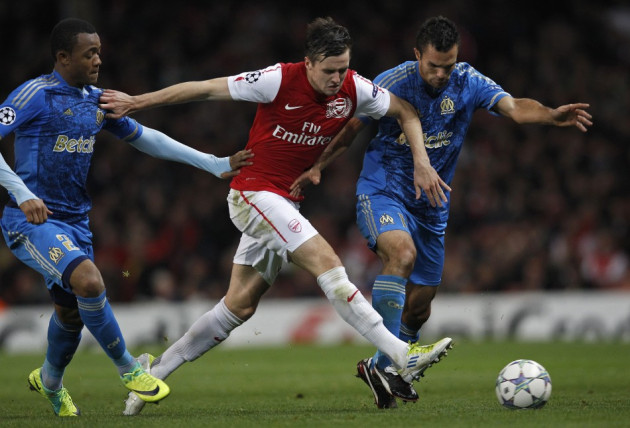 "He's playing better and better, and I'm very pleased for him."
Vermaelen was also full of praise for Koscielny and Ramsey, who both kept their wits about them on Sunday as City fought hard to take the winner.
"Laurent scored a really good goal and he played well, coming back into the side," he explained. "He's a great player and the fact that he's been on the bench recently reflects very well on the squad we have.
"You need plenty of depth, and Laurent was one of the key players in our team last year - we all know what a quality player he is. If he's not been playing, we must have been doing very well.
"The same goes for Aaron, who also came in and performed well. You could see he had a lot of energy in his game and was keen to prove himself.
"Again, we know what quality he has and he is a big part of what we are doing."