Arsenal have only themselves to blame for losing Lewis Holtby to Tottenham Hotspur in the January transfer window, ahead of the German international's first north London derby. Goal.com reports the former Schalke 04 midfielder spent time at the Gunners' London Colney quarters last winter but Arsene Wenger opted against pursuing any interest in the player.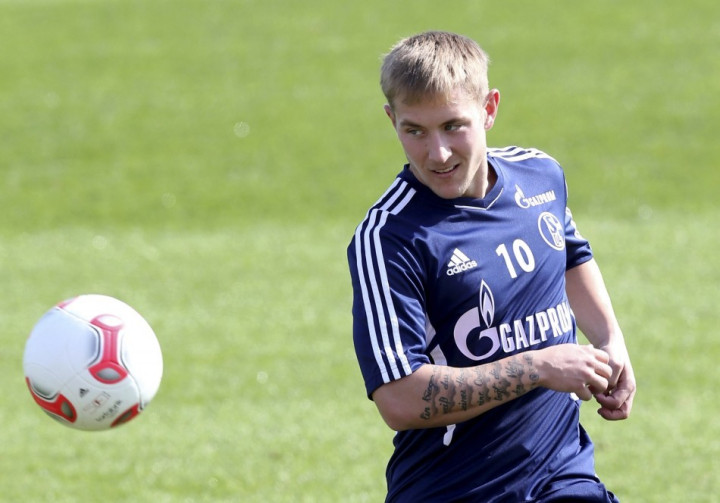 It is believed that although Holtby was keen on joining Arsenal and was an important performer in the Schalke 04 side that finished third in the Bundesliga last season, Wenger was not convinced of his potential.
"He was carrying an injury at the time, which was a factor, but that was not the main reason Arsenal pulled out. Wenger just didn't quite rate him high enough. He was looking for a playmaker at the time and Holtby was one of the players on his radar. If Wenger had really pushed, he could have had him in January 2012 for a reasonably good price. Holtby was keen to join but Wenger was not convinced he would improve the team," a source told Goal.com.
The 22-year-old then returned to Germany and finished the season with Schalke, before transferring to White Hart Lane at the start of 2013 for a fee the BBC believed to be in the region of £1.5m.
He has yet to truly make an impact with Spurs, which seems to support Wenger's rejection. However, four goals and seven assists for Schalke, earlier this season, is evidence enough the youngster can provide a valuable contribution to AVB's side.
And if, as Wenger commented earlier, Arsenal will not be overly concerned about the impact Welsh international Gareth Bale could have on this derby, it might be left to Holtby to make his mark for Tottenham and prove Wegner wrong.
The Gunners travel to White Hart Lane with a four point gap to their hosts and, more importantly, two points between themselves and Champions League football next season. Chelsea occupy fourth place in the Premier League, ahead of their home game against West Brom.
The earlier league fixture, at the Emirates, finished with an emphatic 5-2 score line in favour of Arsenal but this same fixture last season resulted in a 2-1 win for Spurs.