Arsene Wenger has played down reports that Arsenal have a buy-back option for Alex Song. The Gunners boss also backed the midfielder to establish himself at Barcelona.
The Cameroon international left Arsenal and signed a five-year contract with the Blaugrana in a £15m move last summer. However, the 25-year-old has failed to break into the club's first team, managing just 15 La Liga appearances so far.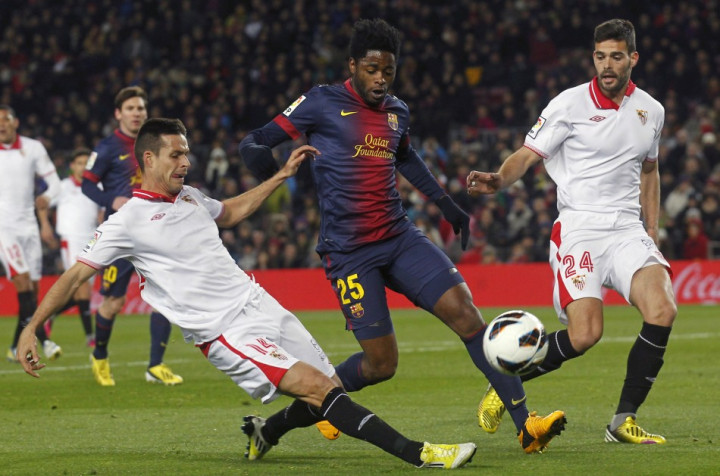 Wenger's comments come after rumours that the north London club included a clause in the initial agreement, which would allow them to bring Song back to the Emirates. However, the manager has now cooled all talk regarding the player's return to the Emirates.
"There is no buy-back clause. I heard he wants to give it a go for another season, which you can understand because it's the first season [with Barcelona]," Wenger explained, adding, "I think he is a quality player and sometimes the players have to persist when it doesn't go well and not change their mind too soon. My personal advice for him would be to give it another go and after two seasons he can still make a decision."
Talk of a return was mooted after comments from Song's cousin and former Liverpool defender Rigobert Song.
"Alex is not happy [at Barcelona]. At Arsenal he was a leader on and off the field, he doesn't feel like the protagonist in Spain, it makes him feel bad. He still has a long contract, until 2017. I do not think moving away is the right choice. All players want to play all the time but in Barcelona it is not easy. Alex must have patience. His time will come because he has the qualities to do well," the 36-year-old stated.
Song joined Arsenal from French side Bastia for £1m in 2006 and went on to make over 200 appearances in all competitions for the north London outfit.