Arsenal manager Arsene Wenger has revealed that their eight season trophy drought is down to their inability to compete with the best in the transfer market, something which was brought about by their move to the Emirates in 2006. The Frenchman insists that they are well over their financial clout and that the record signing of Mesut Ozil proves that they are back in business and are willing to spend.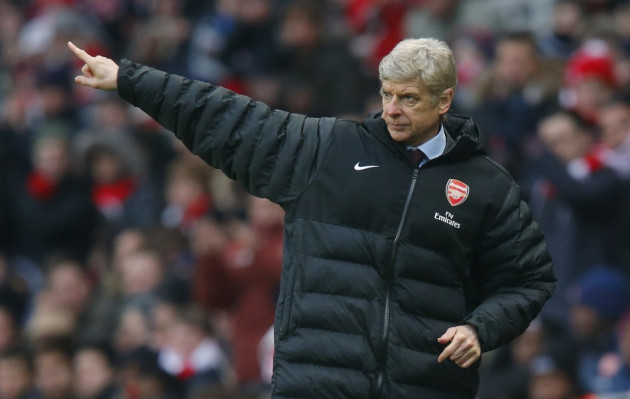 "They were questioning my desire to spend money, maybe the ambition as well because today the ambition is linked with the amount of money you spend. We are very ambitious, we went through a few years where we had less resources and there is no shame to say that because we have built a new stadium. Now we are back with the ambition as big as everybody else, if not bigger," Wenger told www.arsenal.com.
Ozil was officially unveiled in a press conference on Thursday and the manager believes that the German displays shades of Dennis Bergkamp, the spine behind Arsenal's success in the late nineties and the early 2000s. However, they are different in the way that the Dutchman was branded a failure during his time in Italy, while Ozil comes into the side, heralded as the second best player in Real Madrid behind Cristiano Ronaldo.
"It is comparable because they are similar players in the same department and they are big names who come from big teams. You must say as well that Ozil was not perceived as being a failure at Real Madrid, he was perceived by the whole world as being a huge success at Real Madrid so of course the noise made by a signature like that is big," he added.
Wenger also defended Wilshere's performance against Ukraine in midweek, stating that the player was not at his best physically during that period and was therefore unable to live up to his expectations.
"Jack has been a doubt, a little bit, physically. The problem in the modern game is that you need to be absolutely 100 per cent to express your talent. Or you don't. At the moment Jack is not completely at his best physically. That's why people start to question his performances but I think he is a fantastic footballer and he will show that. He needs consistency now," Wenger explained.
"Jack has the personality to be a top, top, top player. He has gone through a difficult period. He is conscious that England were not at their best. It can happen," he concluded.